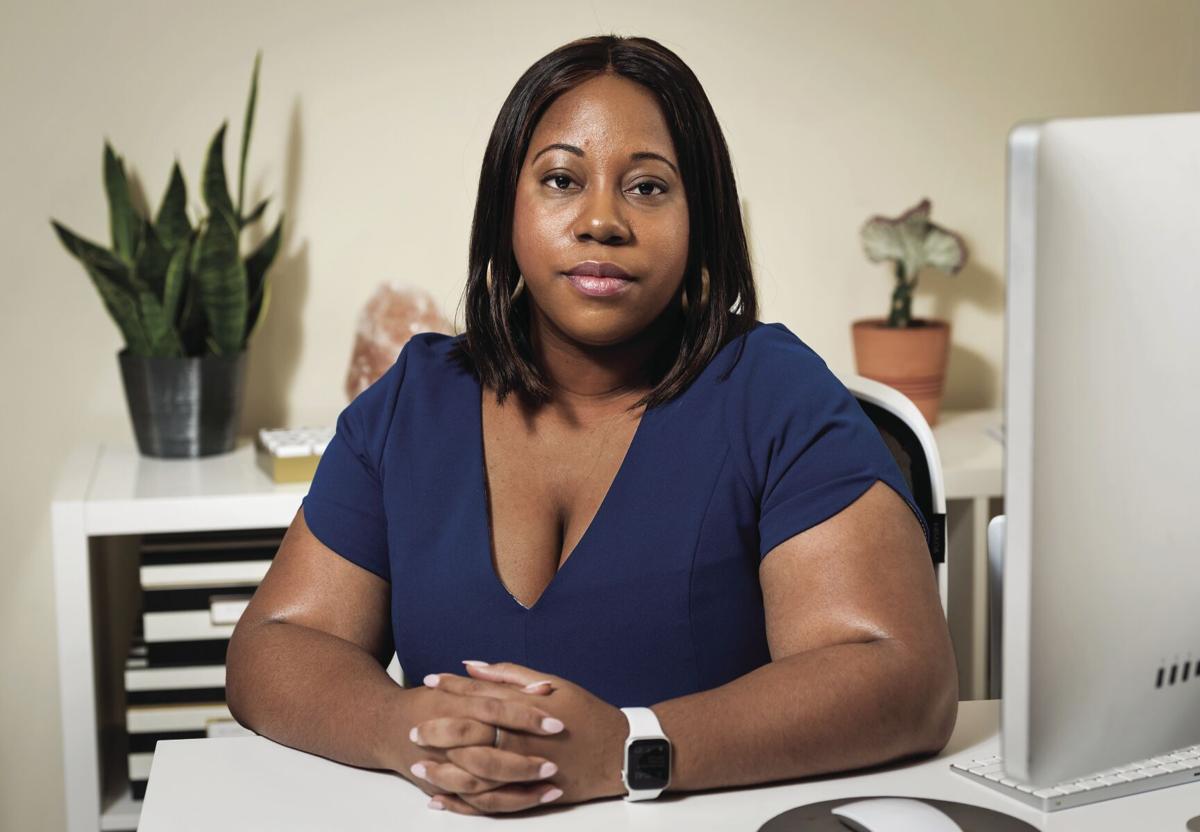 Tiffany Waddell Tate learned the value of collaboration when she was an undergraduate theater student at Wake Forest University.
Directing a play and all that entails taught her to trust others to work with her on something she's invested in heavily.
"It was a magical and deeply important experience for me that positively impacted the way I show up in community and professional spaces," Tate says. "We need community and collaboration to accomplish anything of scale. It's helped to get me where I am and to keep me grounded in reality."
Tate, 35, is the associate director for national engagement at WFU. She's also chief executive and founder of Career Maven Consulting, a business that helps people and companies reimagine the future of work through coaching, digital education, and training and development.
In December, she received a 2020 Winston Under 40 Leadership Award, honoring people who excel in their fields, contribute to the community, and demonstrate strong leadership for Winston-Salem and Forsyth County.
Tate says she's motivated by a desire for anyone who has been underestimated or faced adversity to know that there's a place for them in the world.
"At my core, I am mom to an amazing 4-year-old," she says. "And I want the world to be one where she knows she can do anything, where she can thrive and be whatever she wants, regardless of her gender or racial identity."
A natural-born leader, Tate was the eldest of three children in a military family that moved here when she was in middle school.
"I've always been fiercely independent and self-driven," she says. "That might be our most important work — leading ourselves. Aside from parenting, it might be the most important work that we can do."
Tate is on the board of Reach Women's Network, an organization that "seeks to advance economic development and promote gender equality." Iris Cole is co-president of the board and a founder of the group.
"Tiffany is unbelievably good at thinking about the big picture," Cole says. "She's got a real equity lens in terms of diversity and inclusion. She is one of the hardest-working people I know."
What has the COVID-19 taught you?
It's taught me that we don't have control over life, so it's important to be present and be purposeful with our time. If I want to get in touch with someone, I call or text. If I want to do something, I get started.
Sometimes, I ride my spin bike. Sometimes, I binge-watch Netflix, like everybody else. Sometimes, I turn off my digital devices and play with my daughter.
What is your advice for women leaders?
Get really clear on what your values are so you can communicate them. Sometimes, you have to make really hard decisions, and it's a lot harder if you aren't clear on your values.