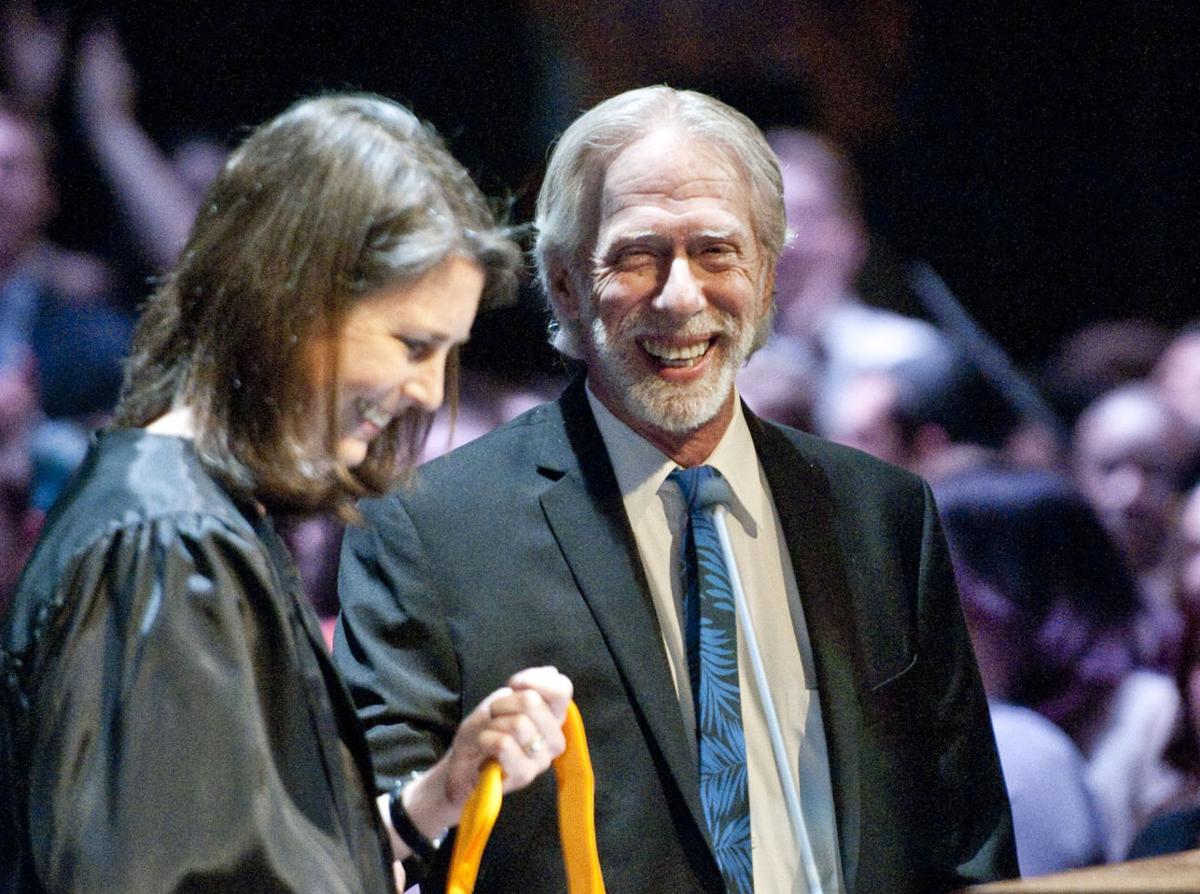 Dale Pollock is a connector.
The man who brought RiverRun to Winston-Salem in 2002 originally found out about the film festival from actor Vincent D'Onofrio. (They'd worked on the movie "Crooked Hearts" together.)
D'Onofrio's father was struggling with the growing festival in Brevard, N.C., and Pollock suggested moving it to Winston-Salem, where they assembled a team of industry experts and enthusiastic volunteers.
Now, the annual festival draws thousands of theatergoers. Pollock's role in the festival's reboot recently earned him the Arts Council Award for volunteer service and lasting impact on the local arts community.
Originally from Cleveland, Ohio, Pollock moved to California in the '70s and began a career in journalism, writing about films for publications like the Los Angeles Times. Eventually, he switched to producing movies, where he had a hand in casting, marketing, finding material and more.
"I liked being the person who made (films) happen," he says. "I had a knack. I could get a film made."
His ability to make connections led to several significant occurrences, including passing the script of "Beetlejuice" on to Tim Burton, whom Pollock had interviewed as a journalist, and jumpstarting the acting career of Kimberly Elise, then a server at an L.A. restaurant.
In addition to RiverRun, Pollock started the Films on Fourth series at the Stevens Center when it was still a movie theater. 
Of all the things Pollock has done, he is most proud of being an educator and mentor.
Before moving to Winston-Salem in 1999, he taught at the American Film Institute in Los Angeles and the University of Southern California School of Cinematic Arts — the biggest film school in the country, he notes.
He became the dean of the School of Filmmaking at UNC School of the Arts when two of his teacher friends convinced him to go for the position.
At UNCSA, Pollock taught a cinema studies course, an ethics of film seminar (created in response to gang violence at theaters after the premiere of "Set It Off," which Pollock produced), and adult-education courses on topics like the Coen brothers, neo-noir, and climate change movies.
"It's value I know I've given to students," he says. "That's human capital. That's the real deal."
He credits his students, in turn, for opening his eyes to stereotypes and discrimination in film, like those of old Hollywood, a genre Pollock is still fond of.
These days, Pollock is sinking his passion for UNCSA into writing a coffee-table book on the history of the school, which will be published by UNC Press next year. He's also writing the film treatment of his historical novel.