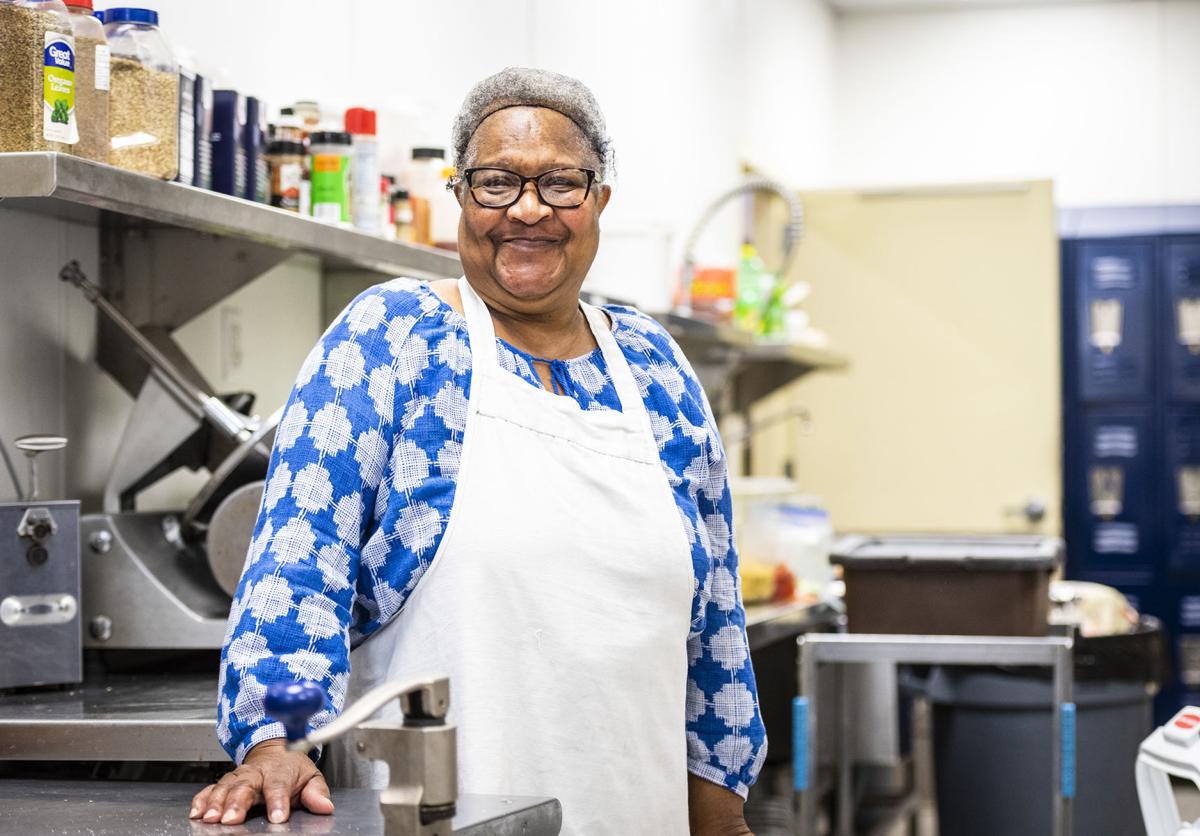 Josephine Truesdale will be making eight to 10 pans of turkey casserole this month for Samaritan Ministries' Thanksgiving meal.
She doesn't need – or even have – a recipe. It just comes natural to her.
Truesdale has volunteered in Samaritan Ministries' Soup Kitchen for 11 years. She's there most Mondays.
"Josephine spends Thanksgiving week at Samaritan, helping us prepare for the big day," says Executive Director Jan Kelly.
She brings laughter and joy to the work and understands the ingredient of love in her cooking, Kelly says. " She knows that guests who are alone on Thanksgiving will feel loved and encouraged when they eat her turkey casserole."
Truesdale, 71, says she used drugs for about 20 years, five of which she was also homeless.
"After I got clean, I asked the Lord to show me somewhere I could be help, to help someone other than myself."
He pointed her to Samaritan Ministries, she says.
"People don't realize that everybody is one paycheck from being homeless," she says.
Along with volunteers from several local churches, Truesdale also helps provide breakfast on Saturdays at Bethesda Center
Tuesdale has a heart for sharing.
"One thing I have learned is that when I get an abundance of food or money or anything, give some of it to someone," she says. "Don't hog it all for yourself."
Truesdale was among volunteers honored during a 2019 segment of ABC's "Good Morning America."
The show flew her to New York for the honor.
"It was gorgeous, first time on an airplane, it was just gorgeous," she gushes. "It was an experience that I'd never had, but it was wonderful for me, wonderful.
During the broadcast, Truesdale found out that Samaritan's Soup Kitchen Prep Station had been dedicated in her honor.
Even if you don't have time to volunteer, you can still help those in need through food banks and other resources "if you find it within your heart to donate," Truedale says.
"If you have an overabundance of stuff – and even if you don't – when you go to the grocery store, pick up something and say 'Why don't I give this to the Soup Kitchen? I'm going to give this to someone, to help someone out.'"