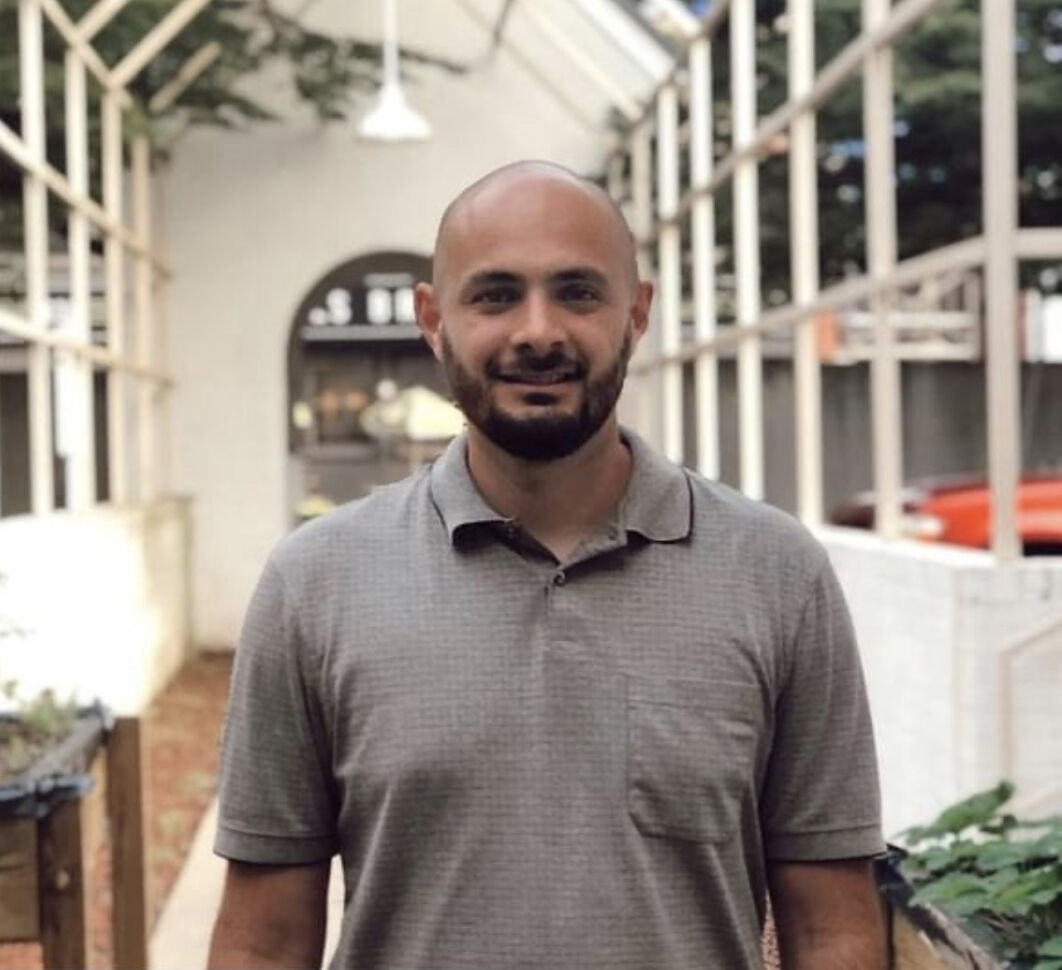 When people show up at the health clinic at The Shalom Project, they're greeted by the smiling face of Luis Dimas.
Dimas volunteers at The Shalom Project's medical clinic and food pantry, where he acts as a liaison and interpreter for clients. His patience and grace to those in need garnered him the 2021 Governor's Volunteer Service Award in the Disaster Category.
"I talk to them (the clients) the same way I would want to be talked to. I don't look down on anybody. They feel good when we help them out," Dimas says.
The Shalom Project's programs aim to care for low-income residents in and around Forsyth County. Through services that include a food pantry, a clothing closet, and a medical clinic and pharmacy, the organization helps fill the gap for those experiencing chronic or situational poverty. About 40 percent of the organization's clients are African American, and Hispanic and Latinos make up about 30 percent. Over half of the people The Shalom Project serves are women.
Dimas, who is fluent in Spanish, helps bridge the language gap between clients and the organization's staff. He spends six to eight hours a week at the clinic.
The Shalom Project calls Dima "indispensable."
"Luis first arrived at The Shalom Project to educate the organization's food-pantry and clothing-closet clients about Medicare, Medicaid and health insurance. Bilingual and instantly likeable, Luis quickly developed a rapport with clients by helping where needed and being a calm, stabilizing force," The Shalom Project says in its nomination of Dimas.
Dimas is considered the front-line screener of those coming to the clinic, whether they need a triage nurse, a doctor or simply to fill a prescription. Working for a medical research facility before coming to North Carolina three years ago gave Dimas the background to run interference between clients and staff.
"I've worked in different areas in Arizona and learned the medical terminology," Dimas says. "I translate for the nurses and the doctors if they have any concerns."
Dimas says the clinic helps provide life-saving prescriptions such as heart medicine for those with hypertension and insulin for diabetics. He says the clinic used to see nearly 50 people a week. Since the pandemic began, that number has dropped off to about half.
"Sometimes, they would come monthly, now we only see them about once every three months," Dimas says.
Dimas' humble perspective inspires him to volunteer.
"I personally enjoy it. I feel like if it were ever to happen to me, I would want the same assistance," he says.
And when he's not translating for nurses and doctors, Dimas feels his personal touch — such as helping them carry groceries or boxes of clothes to the car — resonates with clients,.
"The reason I chose The Shalom Project is because they see everybody as equal," Dimas says. "It doesn't matter what gender or race you are. There's no difference there."