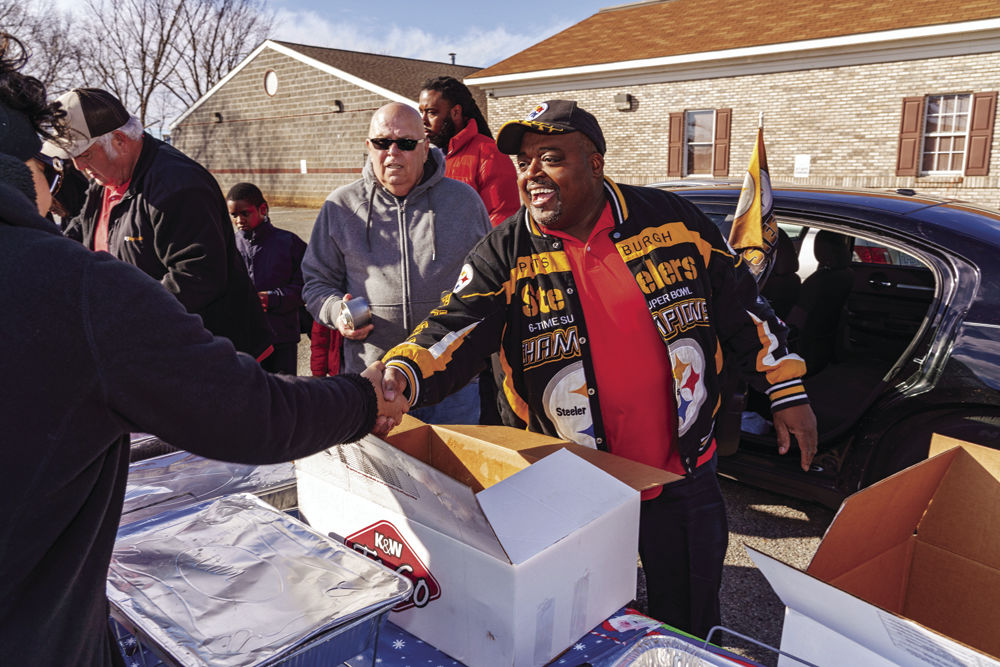 Art Green celebrates his birthday this month, and he can't imagine a better gift than serving a meal to others.
That's exactly the kind of sentiment you'd expect from Green, who coordinates full-course meals eight times a year for the homeless at Bethesda Center.
Seemingly born with the desire to help others, Green and his best friend, Dennis Caesar, earned money as young boys in Mount Airy by collecting recyclables or sweeping parking lots. Then they'd take their earnings and buy ice cream … for other kids.
Green's volunteer work, which has been recognized with numerous local, state, and national awards, has focused on three populations: children, elderly, and homeless. Before retiring from the City of Winston-Salem, he volunteered as a baseball coach for children who couldn't afford uniforms or who had a handicap that kept them off other teams. For more than a decade he played Santa Claus, visiting area nursing homes and handing out gifts.
Since retirement, volunteer work has become his new full-time job, and in fall of 2012, after an event to help elect President Obama, Green had a lot of leftover hot dogs and hamburgers. He decided to drive to Bethesda Center, set up his grill and tables, and cook the leftovers for the men and women there.
"At home that night, I thought to myself, 'I think I've found my calling.' I told my son that I was going to do another cookout for Thanksgiving, and he said, 'No, Dad, do a Thanksgiving meal.'"
And that's how Green started his ministry to feed his fellow brothers and sisters. He cooks every New Year's Day, Valentine's Day, Easter, Memorial Day, Fourth of July, Labor Day, Thanksgiving, and Christmas; each meal feeds 150 to 200 people.
He is the mastermind of the operation, relying on relationships with friends who can cook and other organizations for the food. They include David Hagie; Louise Myers; Carol and Paul Saxon; John Nelson; Doris Comer; Jim Jones; Ron and Kelly Scott; Ted and Deanna Kaplan; Gayle Anderson; Susan Frye; Donald Dunn; Dillan Black; Amy Taylor; Cam Choiniere; Antonia Imes; Bernie Ray; Megan Windsor; Sandy and Brandon Brown; Leroy Richardson Sr. and Jr.; Jeff Patton; Larry and Gloria Bullock of Chicago; as well as Chick-fil-A; Bethel United Methodist Church; Trinity United Methodist Church; Forsyth Seafood Market & Cafe; Sixty Six Grill and Taphouse; Latino's Auto Doctor; Russell Funeral Home; and Spencer Funeral Home in Mount Airy.
"I'm going to keep doing what I can for this community. My advice is to get outside of your church walls and come join me," Green says. "Give the love you have to those who don't have any. I'm a poor man, but I have a big heart."
To support Art Green's work, you can find him on Facebook as Vaughn Arthur.