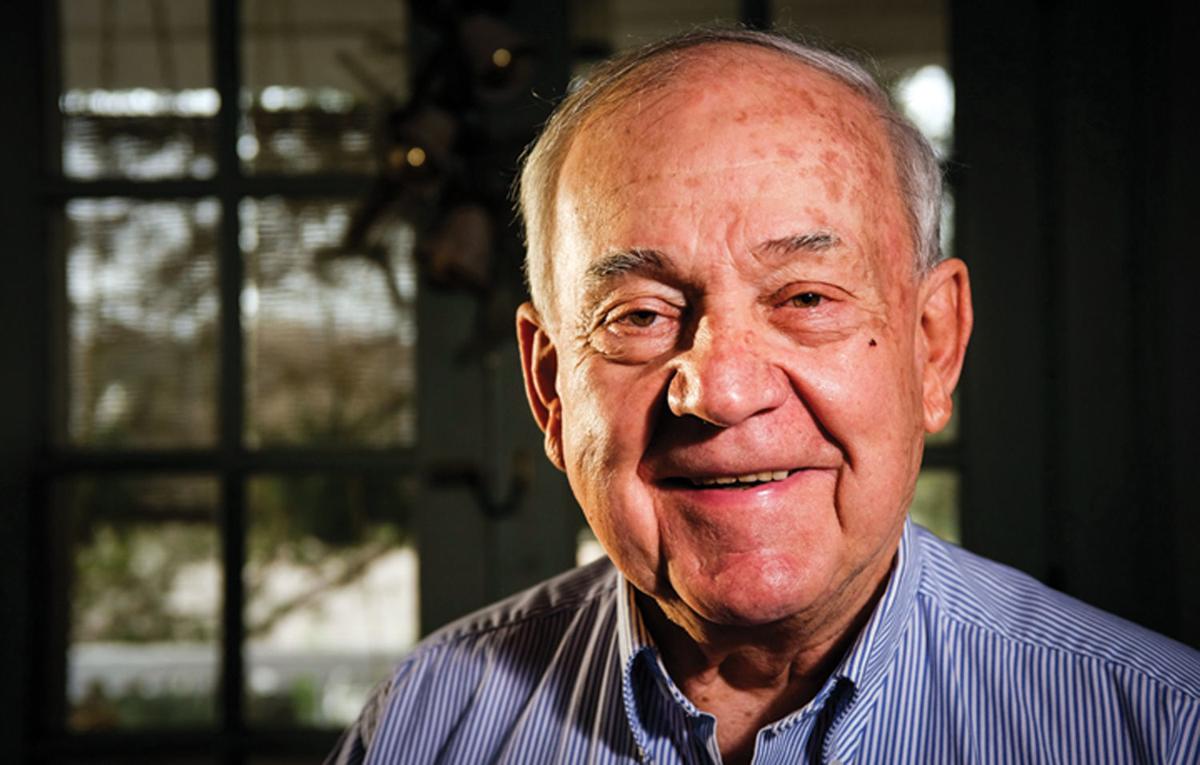 While on a business trip to Da Nang, Vietnam in the mid-'90s, Ben Wilson Sr. couldn't help but notice the ravaged state of the city after the war. Equipment from military conflicts was still present, along with unsanitary drinking water, sewage in the streets, and more, creating an unhealthy environment for its most vulnerable population: children.
Mostly, though, he was affected by the vast number of orphans. Tour guide and friend, Ms. Luong Thi Houng, took Wilson Sr. on tours of the hospitals and orphanages.
"I wanted to see what life was like for these children," says Wilson Sr. "The people of Da Nang were so kind to me and I wanted to find out what we could do to help."
Touring those orphanages would prove to be life changing.
Wilson Sr. returned to the U.S. and in 1998, started the Children of Vietnam (COV), a 501(c)(3) organization that depends entirely on private donations. Over 20 years later, the organization has an annual budget of one million dollars, a big difference from when COV was first launched with just $500. He's simply not a man to waste time.
"We saw what was needed and we did it," Wilson Sr. says. "We did not spend two years evaluating what to do; we went to work immediately."
Over time, COV has built over 600 houses, dished out one million healthy meals, empowered disadvantaged women, funded education and college scholarships, and provided health care. All of the organization's initiatives are close to Wilson's heart, but a few have special meaning.
COV not only works to help children but also single mothers; its mission is to aid in a plan and path out of poverty. The Empowering Foundations for Women & Their Children (EFWC) gives single mothers hope for their future. Microloans, upgraded housing with proper sanitation, educational scholarships for children, and health care are offered by this initiative.
"Feeling empowered is important to these mothers," Wilson Sr. says. "We give them the funds to buy motorbikes, set up shop stalls, and learn other trades, essentially showing them how to havea career."
For nearly two decades, Wilson Sr. went to Vietnam twice a year, staying a month each time, supported by his wife and family, who he credits for his success.
These days, the retired engineer has turned over the daily operations to staff, but his presence and enthusiasm are still felt. And, he hasn't turned in his flying wings yet. He returned from the 20-plus hour flight to Da Nang in January and is planning to go back in March to ride on the annual three-day, 150-mile bike ride. It is COV's largest fundraiser, bringing in $175,000 annually.
"Life is better in Da Nang," smiles Wilson Sr. "It is much improved but there is more work to be done."