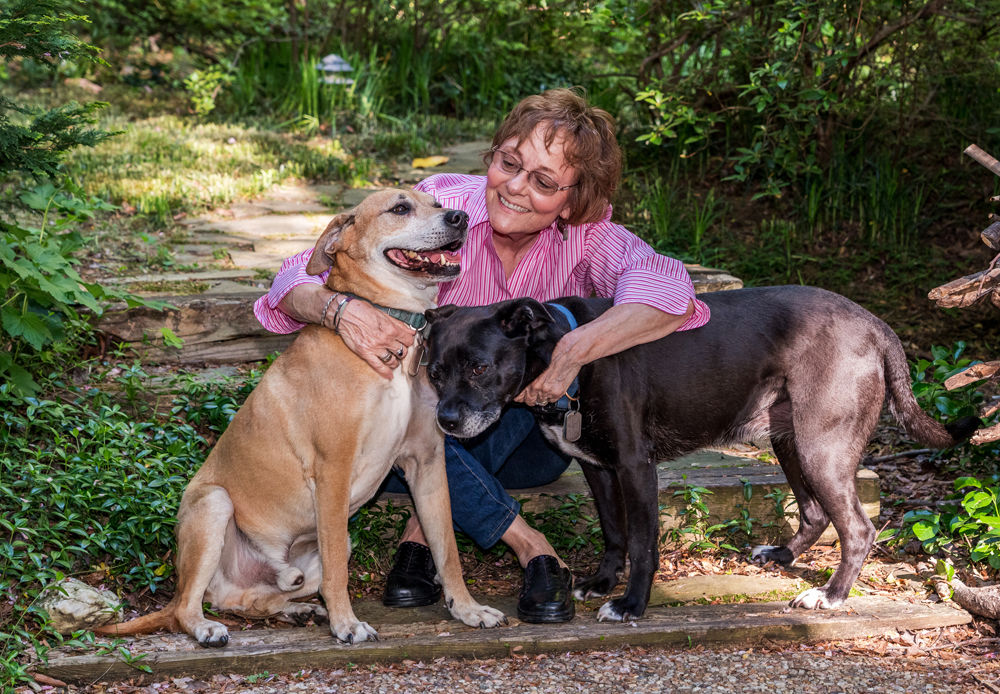 It was February 2017, and Candide Jones' heart was breaking.
New Leash on Life, the program she helped start between Forsyth Humane Society and Forsyth Correctional Center, was ending, and she and a dedicated group of volunteers couldn't find another animal-welfare group to support it. The program pairs dogs that have behavioral problems with local inmates who become the dogs' trainers over a nine-week span, providing obedience, house, crate, leash, and basic agility training.
"[New Leash on Life] is without a doubt the most redemptive thing I've done," Jones says. "I have seen inmates have their hearts cracked open by a dog." With the end of the program in sight, an idea began to take shape among Jones, volunteer Loretta Elliott, and dog trainers Louise Mowbray and Danny Rawley (this month's Take 5 profile; pg. 14): What if they formed their own nonprofit to operate New Leash on Life?
Jones met with an attorney who helped her complete the required paperwork, and the Piedmont Animal Welfare Alliance (PAWA) was born shortly after. New Leash on Life now operates under its umbrella.
After earning 501(c)(3) status, the PAWA team raised enough money to buy a van (to transport the dogs), dog-training equipment, crates, books, videos, and more to care for four dogs, all of which initially came from the Humane Society of Davie County. The dogs are housed in a portable classroom at the detention center, and the trainers work with them daily.
Jones' nonprofit roots run deep in the community. After working in the restaurant industry for years, she became a food critic for local magazines and newspapers before turning to nonprofit work. In addition to New Leash on Life, she helped start Hope du Jour with Crisis Control Ministry, Art Unleashed for the Forsyth Humane Society, and a chili luncheon fundraiser for the YWCA's Project New Start.
Since 2009 (when New Leash on Life originated), the training has helped save hundreds of dogs in the area, which come to the program from a variety of local animal rescue groups. Each trainer keeps a journal of his frustrations and successes throughout the process, and the journals go with the dogs to their new homes once they're adopted.
Jones knows how powerful the program is for both its two- and four-legged participants. Recently, one trainer asked her whether any trainer had cried when his dog was adopted.
"He said 'I'm afraid I might cry,' and I assured him that it's happened before and to remember that he's saving the dog's life. He said, 'Well, maybe he's saving mine.' "
For more information on the program or to see the adoptable dogs, go to pawapiedmont.org.