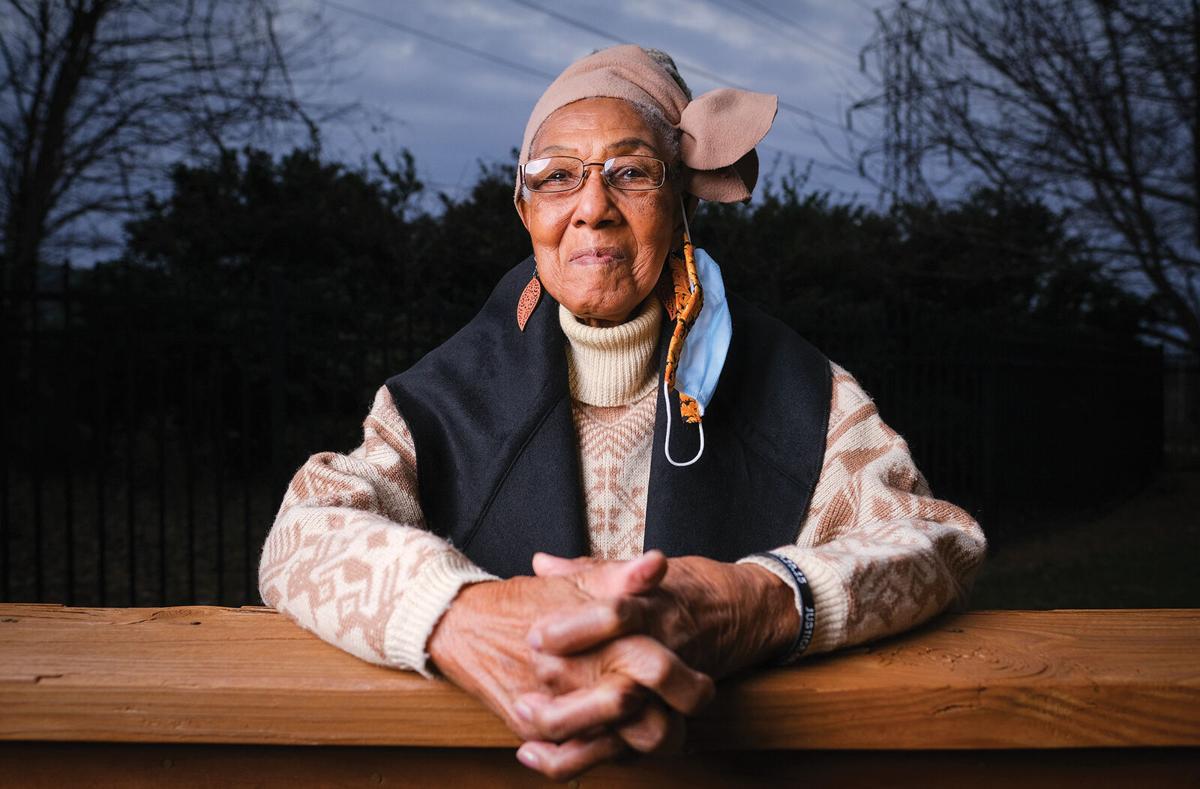 When Amatullah Saleem first moved to the Happy Hill neighborhood as a retiree, she wasn't aware of its rich history as a community founded by freed slaves.
"I didn't know this was one of the first Black communities of Winston-Salem," says Saleem, 89, president of its neighborhood association.
The community is now a food dessert without stores or schools.
"We are trying to restore some of the wonderful richness this neighborhood had at one time," she says. "It was a thriving community."
Saleem was born in east Winston-Salem, but headed north when she was 7. She spent much of her life in New York, but also lived in Washington, D.C, and a few times back in Winston-Salem, where she had family.
For eight years, Saleem was with Pearls of Wisdom Storytellers in Brooklyn.
"We told living history stories," she says. "My stories were about being born in Winston-Salem and how my mother, my grandmother and I had migrated – we joined the great migration (of Black people) in '31, going north."
Her tales were about "all the hardships we faced and the good times and the bad times and the transition from the South to the North."
Northerners found those stories interesting, she says, "like folk tales."
During one stint in Winston-Salem, Saleem was a dance and music specialist for the Winston-Salem Recreation and Parks Department for 18 years.
She taught dance during the late 1980s at the recreation center in Happy Hill, "but I just came once a week and didn't know the area that well."
Saleem returned to Winston-Salem in 2008 and moved to Happy Hill in 2011.
It was only after she moved there  that Saleem uncovered a family connection to the historic neighborhood.
"I found that my grandfather lived in Happy Hill, on a street that doesn't exist anymore, Bailey Street. And my father and uncles and aunts lived in Happy Hill. That's been a revelation for me."
The neighborhood association collaborates with Kenan Institute for the Arts, UNC School of the Arts and Crossnore Children's Home to enrich the community and teach children.
One such collaboration is the six-week Happy Hill Summer Arts Program for children, which teaches drumming, dancing, painting, African and Liberian history.
In its early days, Saleem taught dance, but she has plenty on her plate as the CEO and director of the program.
This year, sessions will be offered at two sites — Sims Recreation Center and Carter G. Woodson School, she says.
Saleem is proud of Happy Hill's community garden. Crossnore helped with that, and children were able to grow plants and make smoothies during a fall program last year.
"They just enjoyed putting their hands in the dirt and actually seeing the seeds grow," she says.
The neighborhood association's challenge is to engage residents "and to present programs and activities that they will want to be involved in and that will enrich their lives and enrich the lives of their children," Saleem says.
The association also plans to boost its presence on Facebook and Instagram.
"We have to use social media because that's where people's heads are," she says. "We had been using flyers and word of mouth."