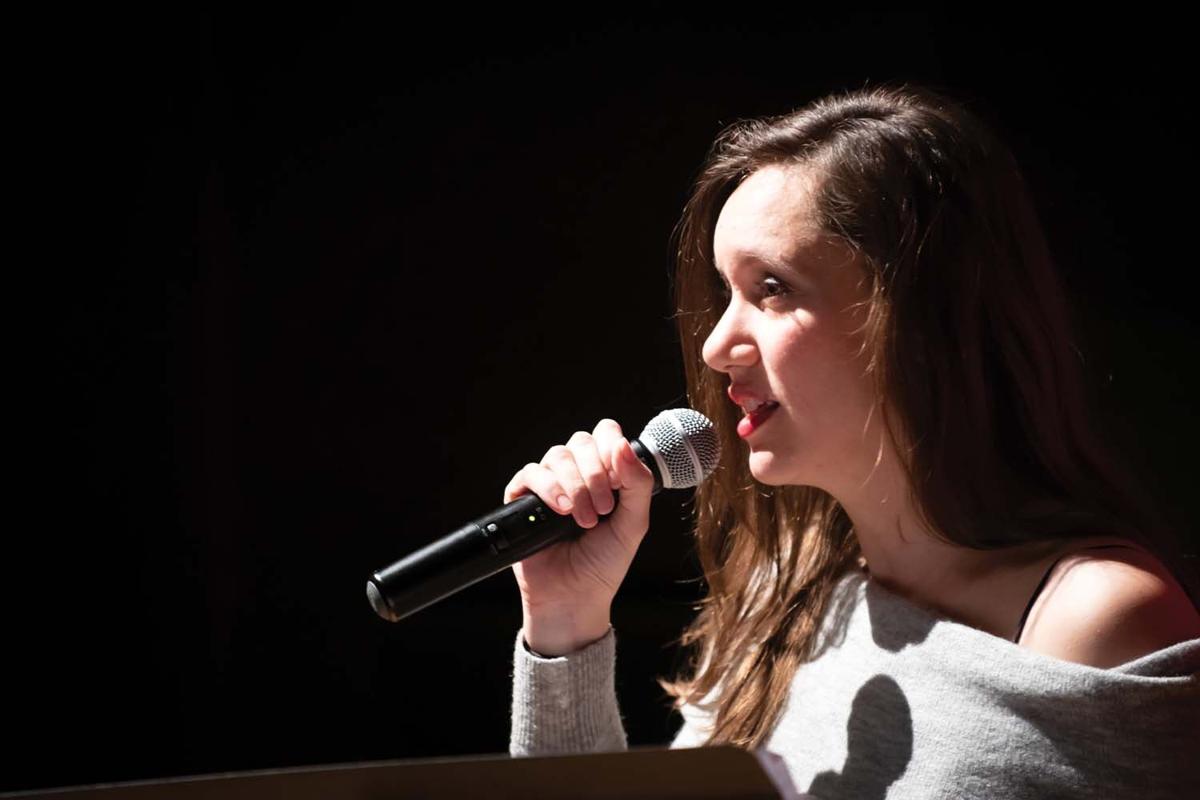 Suzy McCalley is a singer, songwriter, actor, playwright, and creative entrepreneur in Winston-Salem. It's a long list of talents — but one she uses to help the community.
"I hope my work in the community helps us consider access to the arts and mindfulness practices as issues of social equity. These powerful tools can help heal deep wounds including the trauma of racism, sexism, and intergenerational poverty," she says. "Through music, storytelling, yoga, and mindfulness, we can reconnect with our immeasurable self-worth and power."
Originally from Rio de Janeiro in Brazil, McCalley has called Winston-Salem home for over 12 years. During her time here, she's played a role in transforming arts programs and helping heal others at her yoga, arts, and wellbeing center, The Breathing Room.
In 2019, McCalley was awarded the R. Phillip Hanes Jr. Young Leader Award by The Arts Council of Winston-Salem & Forsyth County for her leadership within the community.
"Receiving the R. Phillip Hanes Jr. Young Leader Award felt validating for me to be recognized as an artist and leader in the community," she says.
Some of her extensive experience leading the community includes serving as a board member for the Hispanic Arts Initiative and Sawtooth School for Visual Art.
Her words while delivering the keynote address to inaugurate the Distinguished Women in the Arts in Winston Square Park in 2018 were meant to motivate and inspire. She spoke on the topic of holistic healing through yoga, mindfulness, and the arts.
"Yoga and the arts are for everyone. They are powerful ways to deal with big emotions like grief, rage, and loss that many are experiencing now," McCalley says. "I am passionate about supporting educators, social justice leaders, and first responders through yoga and mindfulness to sustain their work."
She truly believes in the power of art as a healing tool and way to bring people together.
"Art is healing. It is the way I process the world. Making new work invites me to be more of who I am," she says. "By sharing my own vulnerabilities, I invite others to do the same. Then, maybe we won't be so alone."
Be the first to know
Get local news delivered to your inbox!