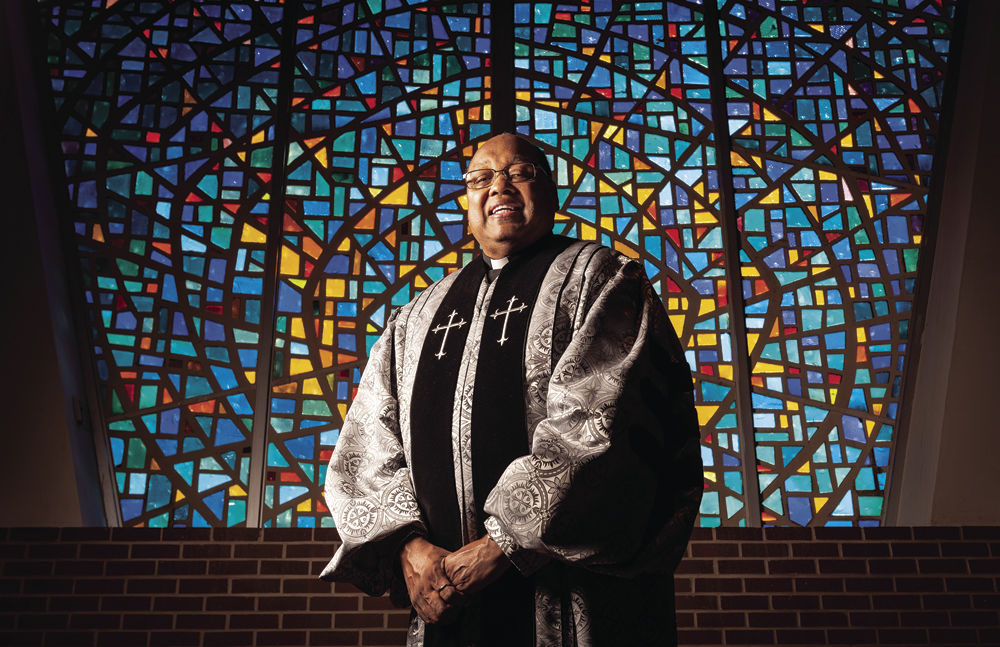 The Rev. Dr. Carl Linwood Manuel Jr. likes to talk.
And he does a lot of talking as senior minister of Burkhead United Methodist Church. But he also does a lot as a "motivational speaker" for the youth of our community.
"I get my inspiration to talk to all youth when I see they are moving in the right direction to achieve their goals and objectives in life," Manuel Jr. says. "I tell everybody I see the future of Winston-Salem, North Carolina, and the country in the hands of our youth today."
When he's not at church, Manuel Jr. is found serving as the vice chair of the Education Committee for the Ministers' Conference of Winston-Salem. In this capacity, he's a champion for children, advocating for the best educational practices available. He's also a mentor to the JV and varsity football teams at Mt. Tabor High School; these opportunities are among some of his favorite, as his church helps provide meals before big games in the fall.
"I love all people, especially our youth," he says.
Anyone who has spoken to the Rev. Dr. Manuel Jr. knows he has a guiding Spiritual: "If I can help somebody as I pass along, if I can show somebody that he or she is living wrong, then my living has not been in vain."
That Spiritual was one of the Rev. Dr. Martin Luther King Jr.'s favorite, and he often used it while preaching and encouraging love for all; Dr. King is one of the Rev. Dr. Manuel Jr.'s mentors.
"I believe if you are a true servant of the Master, then you have been called to help, show, guide, and lead all in the right direction," Manuel Jr. says. "If we do not, I believe our living is in vain. I try to live my life by that motto daily."
When not leading his congregation at Burkhead or mentoring students with the Ministers' Conference, Manuel Jr. is an active member of the Winston-Salem branch of the NAACP. But education is a top priority for him in all facets of his life and his final advice for the community youth centers on optimism.
"Hold your heads high at all times. Love, respect your parents, teachers and staff, as they all try to mold and shape you to be decent and respected people in Winston-Salem and the world," he says. "Make sure your steps in life are always being led from on high by the Master. Remember a good leader is a good listener."