In the corner of my home office, tucked between an upright piano and an old book shelf, there's a potted snake plant I've come to call Sammy.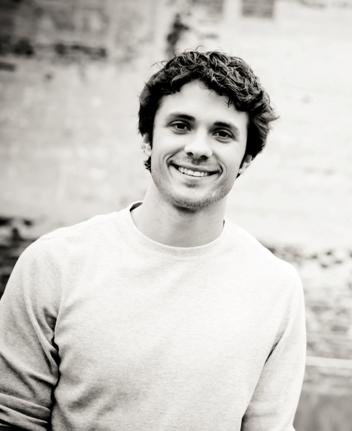 Sammy is short and green and somewhat remarkable in his monotony. Most days I don't even remember he's over there, and I couldn't tell you the last time I watered him (maybe, August?). Yet despite all the odds—and despite getting about as much attention as a white crayon—Sammy continues to endure, unburdened in his anonymity.
The other week, I was moving some furniture around to plug in Christmas lights when I caught a glimpse of Sammy in my periphery. I walked over to his sad little corner, halfway expecting to find him wilting away like E.T.—and yet there he sat, looking as green and fertile as ever. He seemed to be at least a foot taller than I remembered, and he'd also started sprouting a sprig of creamy-white, tubular flowers. (Who even knew snake plants bloom?)
I bring up Sammy because, in a weird way, he sums up how I feel each January as I look back over the past year. When you live life on a day-to-day basis (as we all do), nothing ever really seems to change. Yet when you take a second to look back, almost everything seems a little different.
It's the same feeling I get while driving through downtown Winston-Salem. The view seems pretty much the same from behind my windshield—construction over here, a new bar over there, yay another parking ticket, etc etc. And yet, when I slow down to take a second to look, I'm reminded of just how much can change in 12 months. Here's a quick summary of all we saw in 2017:
• The Central Library reopened in August following a two-year, $28 million renovation.
• The Benton Convention Center reopened after a $20 million makeover.
• The WFIQ continued to expand with the creation of a $100 million facility for higher-education (Wake Downtown) and the adjacent 1.2-mile Long Branch Trail greenway.
• Nearly a dozen restaurants were added along with two new breweries (Wise Man and Fiddlin' Fish).
• Ground broke on a few game-changing projects, including the $40 million Bailey Power Plant and the 340-unit Link Apartments (the largest apartment project in downtown history).
• Several new road projects wrapped up—including the opening of the Salem Creek Connector in July—while several others finally got underway, including the much-discussed Business 40 renovation, which officially began in November.
And that's just a look at downtown. Greater Winston-Salem had a number of monumental moments as well, including the opening of two new high schools (Davie County and Oak Grove) and the dazzling new Quarry Park  (a city park born from an abandoned rock quarry in East Winston). It also hosted arguably the biggest concert in city history (Guns n' Roses at BB&T Field) and saw the formation of an innovative new museum, Kaleideum.
Locals also saw tempers flare over everything from a Confederate War statue to a polarizing billboard (remember "Real men provide. Real women appreciate"?) And we sadly said goodbye to a number of our most admired citizens, including former TV anchor Denise Franklin, Skippy's Hot Dogs owner Mike Rothman, beloved OB-GYN Dr. Harold Pollard, and legendary softball coach Mike Lambros (from North Davidson), among others.
So yeah—we saw a little bit of everything in 2017, both uplifting and heartbreaking. And yet, if you're anything like me, most of the year's seminal moments are quickly forgotten, blurred away by our daily grinds. Days fade to weeks, weeks to months, and nothing seems to be much different than it was before.
I guess that's how life tends to come at all of us, moving slowly but relentlessly. A small drift here, a little change there, then suddenly you look around and everything seems different. New relationships form. New obligations arise. New businesses open. And new life blooms (even on a sad, neglected snake plant).
Here's to celebrating the monotony of day-to-day life in 2018. Happy New Year out there.