In July, WSJS Sports Radio showed it was serious about its change of format from news/talk by bringing on Josh Graham to host "The Drive with Josh Graham" from 3 to 7 p.m. Talking sports at rush hour is familiar turf for the North Carolina native and ECU alum, who had hosted in that time slot and served as sports director at WRHD in Greenville for the past two years.
But Graham's roots in radio go far deeper. He traces his love for talking sports all the way back to his youth in Youngsville, just north of Raleigh, where he found his voice among a few of the state's greatest play-by-play announcers.
Only in his mid-20s, Graham was hired at WSJS following a national search for a primetime host. The 88-year-old station switched to an all-sports format in 2017, and leaders are counting on Graham to take it to the next level. We chatted with him recently at WSJS's Kernersville studios to learn more about his background in sports and what listeners can expect to hear.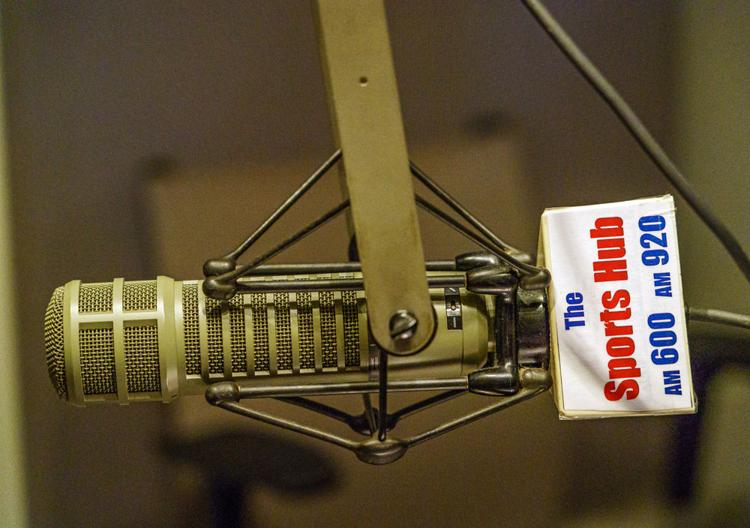 What made you want to become a sports radio host?
"I think my sports fandom is a little unconventional in that I grew up here in North Carolina and never had a favorite college team. I just liked watching it all, and I really admired the broadcasters, whether Woody Durham at UNC or Bob Harris at Duke or Chuck Kaiton for the Carolina Hurricanes. I was a loud, obnoxious, bombastic kid. I guess not much has changed, but now I have a check that arrives twice a month."
Were there any broadcasters who helped you to shape your style?
"I started listening to some national shows like [ESPN's] Scott Van Pelt With Russillo, which introduced me to [Fox Sports'] Colin Cowherd. The old 850 The Buzz had David Glenn and Adam Gold, and I listened to them along with Mark Packer in Charlotte quite a bit. They're the guys who really sparked my interest in sports talk radio, but the play-by-play guys have given me advice to have success in this field. Every single one of them has been accessible and helpful."
What was the best advice you ever received?
"Never show up unprepared. Listeners may not have any idea of what's coming up on my show, but I always know what I'm going to talk about. Whether you're talking about being a play-by-play announcer or a talk show host, it's all in the prep. I get here around 10 a.m. for a 3 p.m. show. That's just enough time for me to feel comfortable. I take three to five pages of notes during my prep time that include everything from promotional teases to interview questions."
What can listeners expect to hear on your show?
"A guy who loves sports in this area and understands he is lucky enough to have access to people the average fan doesn't. When I go to a Panthers game or an ACC game, I feel a responsibility to go into the locker room and ask questions with the fan in mind. I prepare topics fans are most likely to care about. A common misconception about radio hosts is that they focus on certain things because they love this team or hate that team. But through Twitter and Facebook and conversations, we get a sense for what listeners care about on a day-to-day basis. I've also spent some time in sports bars incognito, listening to what people are talking about and what games they're asking the wait staff to put on."
The sports world has increasingly bled into politics and social issues. How do you feel about discussing those type of things on the air?
"I think it's important we talk about those things. Usually, the topic is more inclusive. When you're talking about patriotism and the flag and the president, that's something a lot of people can have an opinion on. You also have to realize these are hot buttons. You have an opinion on it, but you have to acknowledge there are other sides and you have to be willing to listen."
Any predictions on this year's ACC football champion?
"The obvious choice is Clemson, but I'm interested to see what will happen with Miami in the Coastal Division. Another team to keep an eye on is N.C. State. I've already gotten flak for this, but I think they can win 10 games this year. They have arguably the ACC's top quarterback in Ryan Finley, and most of their important games will be played in Raleigh. But that's the great things about sports; nothing is predetermined."
Catch Graham's show weekday afternoons on WSJS Sports by tuning into 600 AM or 101.5 FM. You can also listen live at wsjssports.com.
Be the first to know
Get local news delivered to your inbox!