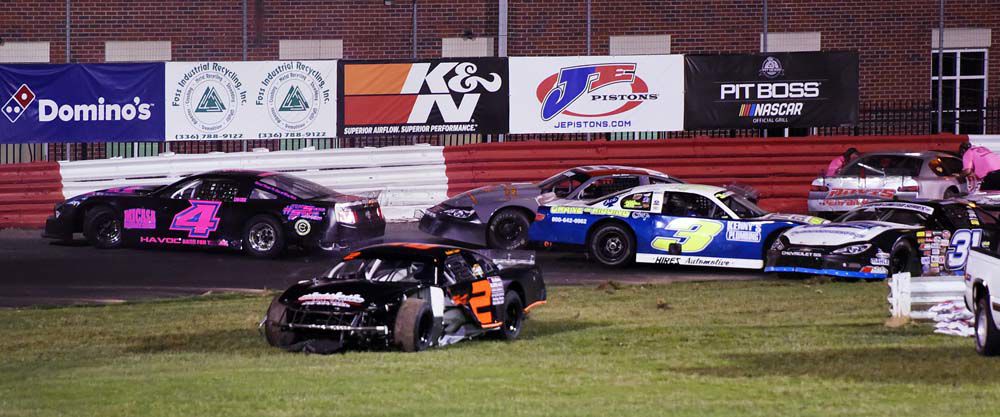 Last year, Chase Robertson took his first crack at Bowman Gray Racing, carrying on the family tradition that started with his grandfather, Gerald, who raced until he was 70 years old.
He's officially street legal now, and his second season at "The Madhouse" will be one to watch.
"I've been telling him this is the bull ring over here, and it's a different animal on Saturday nights," says Mike Robertson, Chase's father. "Until you are driving in it, you just don't know."
Chase was able to drive at the stadium before the age of 16 thanks to a rules change a few years ago. The previous age minimum was 16 years old, but Gray Garrison, the promoter of the NASCAR-sanctioned series, says that rule was changed.
"NASCAR was losing some of those young up-and-coming drivers to other sanctioning bodies because their age limit was 14," says Garrison. "So I think it was four or five years ago when the minimum age you could race was lowered."
Garrison isn't surprised the Robertson family has taken advantage of Chase being able to drive.
"There are a lot of laps in that family around this place and they are as traditional as the Myers family," Garrison says. "Gerald raced Modified for years and Mike raced a lot out here, and of course, his brother, Bryant, so they do have a lot of history here."
Chase loves being on the track because his family has done it for generations. Mike's brother, Bryant, is a regular at Bowman Gray Stadium. Both of them followed their father, Gerald, one of the legends at the quarter-mile track.
The Robertson family has combined to win more than 20 races at Bowman Gray Stadium.
"My dad is my racing hero," Chase says, "and I know all about my grandfather and the history of our family."
The teenager says the bright lights and atmosphere of Saturday nights at Bowman Gray Stadium is hard to describe. He's been on the outside looking in, but that all changed last year.
"The tradition of this place and the fans that are here — I just love being out here," he says. "The best part is the excitement and the thrill of being out there."
A previous version of this story ran in the Winston-Salem Journal in April 2019.
Be the first to know
Get local news delivered to your inbox!