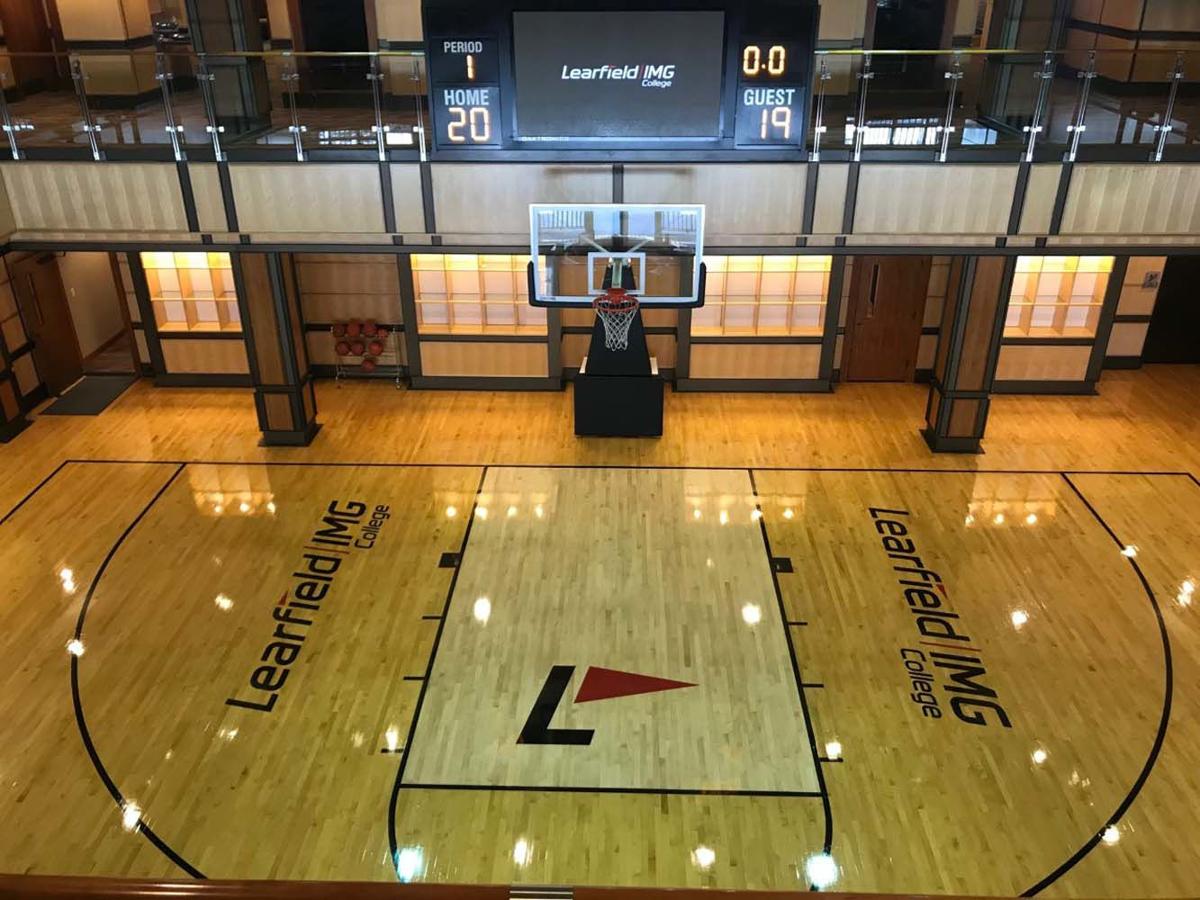 Most Wake Forest fans tuning in to Deacons' basketball games on the radio probably don't know that the powerhouse company behind those broadcasts has a major office on Trade Street. In fact, the halftime show and news breaks come from studios inside that same building.
Winston-Salem is one of two broadcasting hubs for Learfield IMG College. Never heard of it? That's by design.
"We're all about leveraging the college brands we're fortunate enough to represent," says Jennifer Duncan, director of external communications for Learfield IMG College, which also works with UNC-Chapel Hill, Duke University, Appalachian State University, and UNC-Greensboro, among many others.
The sign-off at the end of broadcasted games and the logo at the bottom of its websites are the only touting Learfield IMG College does. But make no mistake: It's the engine driving millions of dollars in annual revenue for college and university athletic departments. And broadcasting is just a small part of what it does; there's everything from ticketing and multimedia rights to campus-wide sponsorships.
In August, Learfield IMG College announced a multi-year deal it engineered between North Carolina State University and Papa Murphy's Take 'n' Bake Pizza for the 2019-20 collegiate athletics season. Not only will Papa Murphy's be featured during all football and men's basketball and baseball games, it will have ad space on GoPack.com and two social engagement campaigns.
Last year, Learfield IMG College helped Davidson College secure the ride-sharing company Lyft as the official ride partner of the Wildcats. The deal helped the institution earn revenue and Lyft get exposure with a key demographic. Plus, students got access to free merchandise and ride credits. The college even set up designated Lyft spots around Belk Arena.
Duncan calls its relationships with colleges and universities "very integrated."
"We lock arms with any athletics partner we work with," she says. "We find out how we can best serve them and offer solutions they need."
The company's reach extends far beyond the state of North Carolina; big-time athletic departments such as Ohio State, Syracuse, Alabama, Michigan, Texas, and UCLA also rely on their services.
The reason Learfield IMG College has a major presence in Winston-Salem goes back to 2010, when IMG Worldwide, Inc. acquired ISP Sports, a U.S. college media rights management company launched here by Wake Forest graduate Ben Sutton in 1992. That deal created a media and licensing behemoth in college sports, employing more than 700 people in 75 offices throughout the U.S. with annual sales of more than $400 million.
On New Year's Eve last year, the company took another huge leap, merging with one of its major competitors, Learfield, to become what it is today — essentially a one-stop shop for college and university athletic departments.
"Our respective companies bring so much to the table, and by building on our collective resources, relationships, and experiences, we will deliver new and enhanced opportunities for all our partners," says Greg Brown, president and CEO of Learfield IMG College, who broadcasted one of his first messages to the newly formed company from the Winston-Salem office in January (see photo at left).
Few locals may grasp the scope of Learfield IMG College, but one glance through the broadcast studios' exposed downtown windows shows the company has a lot going on, not just in other places but right here in the Twin City.
Be the first to know
Get local news delivered to your inbox!