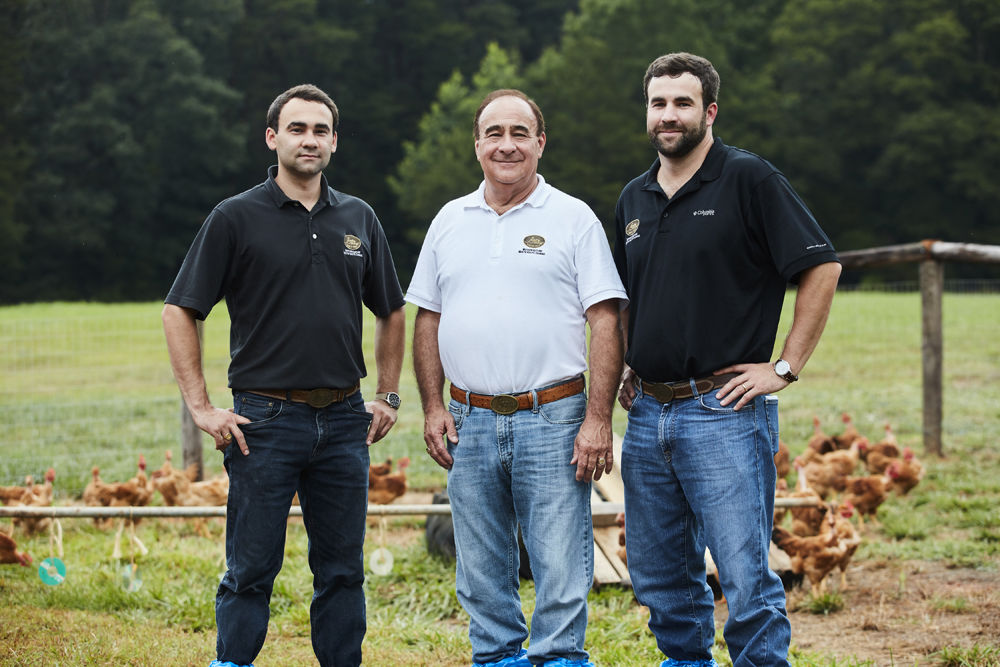 As a kid, Ron Joyce remembers a hatchet wedged in a stump surrounded by feathers—and the best fried chicken he'd ever eaten—when he visited his mother's family farm in Wilkes County.
Joyce is president and CEO of Joyce Farms in Clemmons, which his father began in 1962 as a small poultry wholesaler serving mom-and-pop grocery stores. More than 55 years later, Joyce Farms has something to crow about. It has become a global leader in clean food and regenerative agriculture.
"We were the first company to sell a chicken without a giblet," Joyce says. "We were the first to do a nine-piece cut; we're the first to do an all-natural product that was made for the chefs' market with very high quality. And we were one of the first to do no antibiotics in our product."
Joyce is now leading a charge to move away from sustainable farming to an even more effective approach—regenerative farming. It's the latest in a long line of innovations put into place by this homegrown, family-owned business.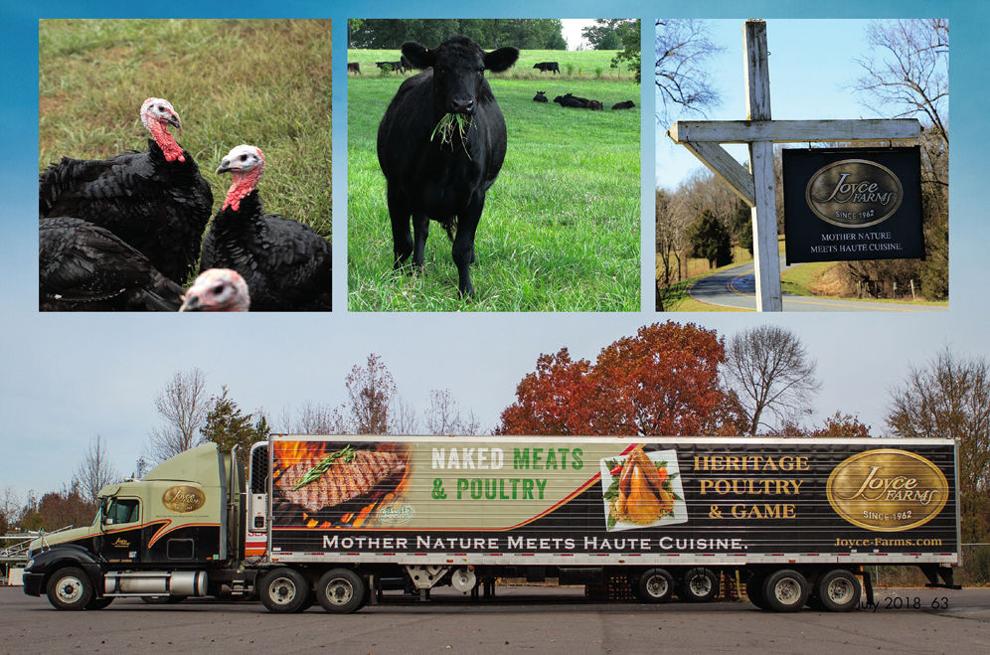 As a child, Ron remembers riding on the truck with his father, Alvin, who delivered chickens from a co-op processor when chickens were packed on ice and delivered to markets daily. It was one of his first memories of working in the family business.
When Ron was 12, his father bought 35 acres in Lewisville so his children could experience living on a farm. Alvin bought a tractor and planted a 4-acre garden that resulted in an overabundance of tomatoes and cucumbers.
"We spent all summer working in the garden, and my job was to milk the cow," Joyce says. It wasn't long before he decided the farm life wasn't for him. "That's, for sure, why I went to college."
He went on to major in business with a concentration in accounting at UNC Charlotte. After graduating in 1971, he wanted to do something to repay his father, who had paid for his education, so he decided to come home and work for him. But one thing was made clear, it was only on a temporary basis.
"I told him I'd stay for one year," Ron says. "His biggest problem was keeping records, so he asked me to set up an accounting system. I found that I really enjoyed looking at our operations and strategizing: How do we grow the business? I enjoyed the sales side of it. All agriculture was becoming industrialized back then, (but) we didn't see that as a negative; we were going to feed the world."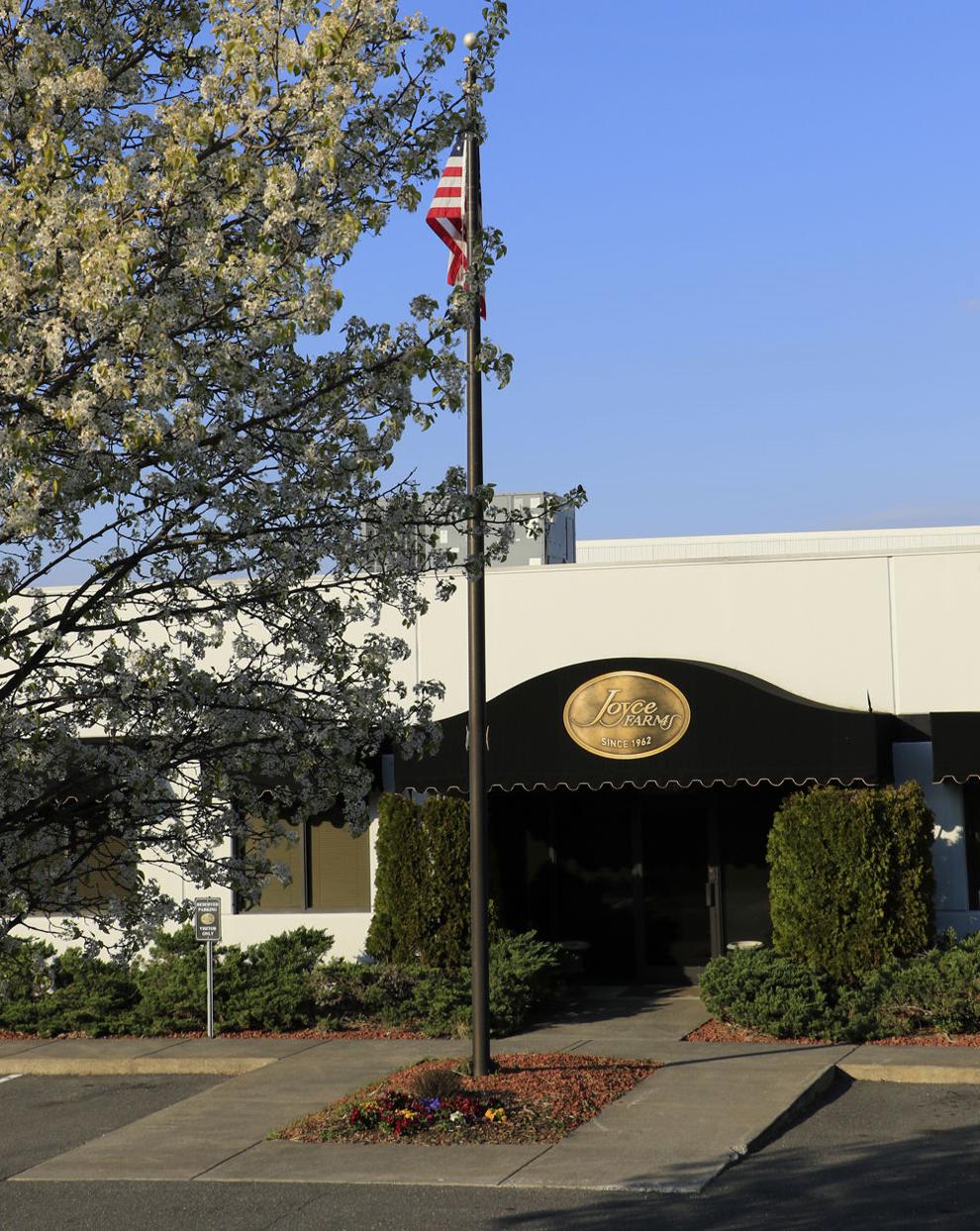 Ten years later, Ron purchased the company outright from his father. His strategy ever since has been "If there was a need for a certain product, find the need and fill it."
An early example of this came when Joyce Foods became a supplier for Kentucky Fried Chicken, which wanted whole chickens without the giblets. (Giblets are the liver, heart, gizzard, and neck of a chicken.) KFC demand soon became so high that Joyce Foods began cutting the chicken to the restaurant's specifications with saws KFC provided.
At that time, Joyce Foods was known as a large-volume, fast-food commodity distributor, but they weren't overly thrilled with what was happening with the poultry industry as a whole. "I remember dad complaining about how chickens had changed," Ron says. "I didn't realize the impact it would have on me until later."
Eventually industrial poultry producers—operations much bigger than Joyce Farms—began filling orders for places like KFC. Poultry production became increasingly more industrialized and bred for quantity, with less attention to flavor. The industry shift forced Joyce to change their approach, leading them to put more emphasis on quality and flavor.
In 1991, they opened a processing and distribution facility in Clemmons, and by 1995 began producing all-natural "Naked Chicken," which offered better culinary qualities than the mass-produced factory-farm chickens.
Over the past 20 years, Joyce Farms has also focused on diversifying its offerings beyond chicken. In 1998, their Ashley Farms All Natural program added All-Natural Turkey and Naked Duck. In 2001, they focused on establishing farms to raise heritage poultry and game birds, including French guineas and white pheasants. Ashley Farms, named after his daughter, was eventually rebranded as Joyce Farms to reflect the company's farm component.
In 2005, Joyce Farms became the first company in America to produce an authentic Label Rouge chicken, which is a French label that recognizes the best. Joyce Farms' Poulet Rouge Fermier is a naked neck bird that takes almost twice as long to grow as the industrialized chicken.
"I wanted to bring the best chicken in the world to America, and that's what we've done," Joyce says.
In 2011, they added grass-fed beef to the mix and hired and Dr. Allen Williams, an expert on the subject, to oversee production. Five years later, Joyce Farms added more storage space and a hatchery to incubate and hatch birds in its heritage poultry line. Joyce Farms has also become increasingly committed to humane slaughter and has a third-party inspection that rated the company 100 percent on animal welfare. The only way to obtain this rating is if animals don't feel pain during the slaughtering process.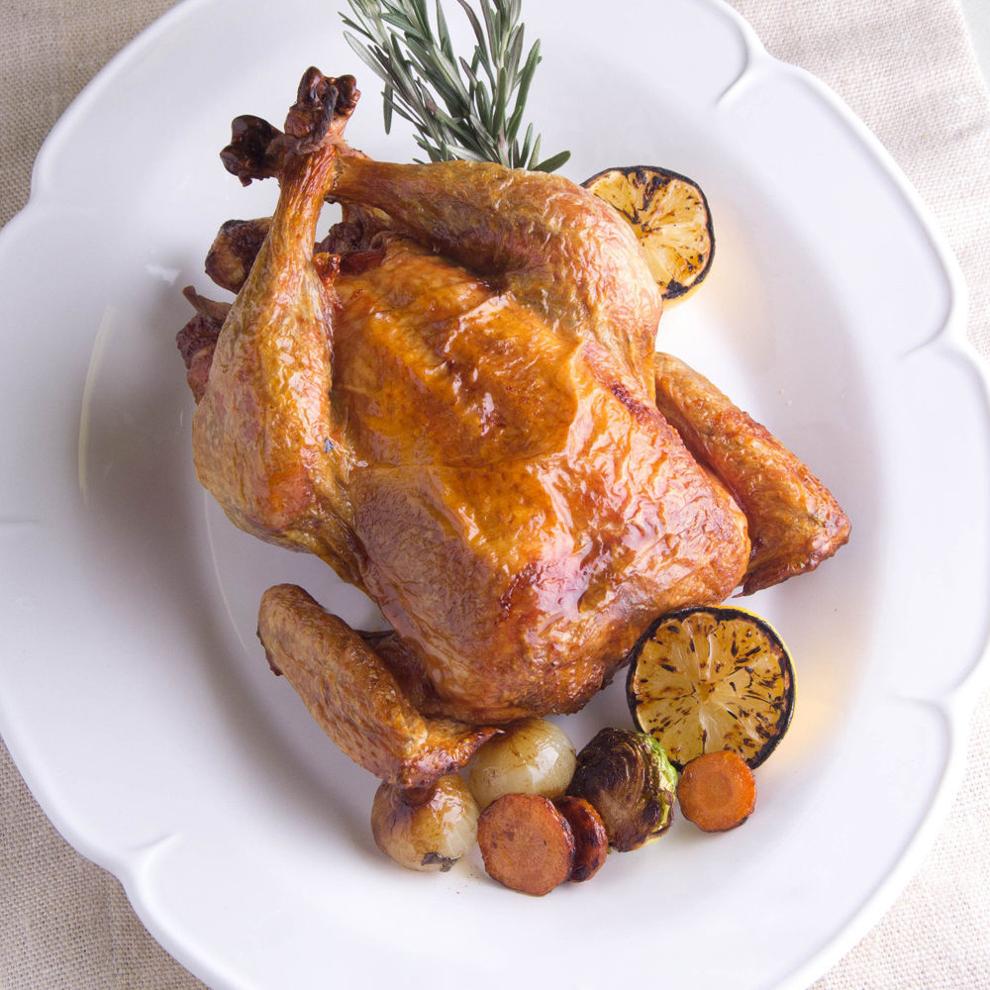 Their products are sold locally at Whole Foods and via Produce Box home delivery. You'll also find Joyce Farm items on the menu at several local restaurants, including Meridian and Willow's Bistro, as well as several famous restaurants across the country.
As the company continues to evolve, it remains family-focused. Ron's sons both work in the business: Ryan is VP of Finance and Stuart is VP of Operations. Joyce believes that the company's success in recent decades is not only a result of its family values, but its unwavering commitment to natural processes and flavors.
"We raise every single animal with one guiding imperative: that there is nothing added, ever—no pesticides, animal by-products, hormones, growth stimulators, or antibiotics. This allows us to produce meats the way they were meant to taste,"
Joyce Farms transitioned yet again when it committed to using regenerative agriculture practices at all of its farms. They are teaching farmers the benefits of rotating animals through fields—no tilling, plowing, fertilizers, or chemicals—building organic matter, planting cover crops, and so much more. The company is also seeking to raise money for a scholarship program that farmers can apply for. The hope is to help more farmers learn the approach.
Joyce says that regenerative agriculture is complex, but the general goal is to constantly improve the land you farm. The company's website offers some insight into the process:
"Conventional farming methods involve strict routines, separation of crops and livestock, and overuse of chemicals. These practices are damaging and unsustainable. [Conversely], farmers using regenerative agricultural methods rely on the natural balance that Mother Nature provided rather than harsh chemicals."
The regeneration process starts with rebuilding the soil, Joyce notes.
"To restore the land that we have degraded, we have to start by restoring what should be underneath the soil surface: the microbes—our 'soil livestock.' "
As a result, the land is "regenerated" to what it once was, "leaving it far better than our generations found it."
"This benefits the farmer, it benefits the animals, and it produces a healthier product," Joyce says. "And the biggest part is what it does for the environment. We're not simply sustaining our soil—we're regenerating it."
For more information on Joyce Farms and its products, go to joyce-farms.com.