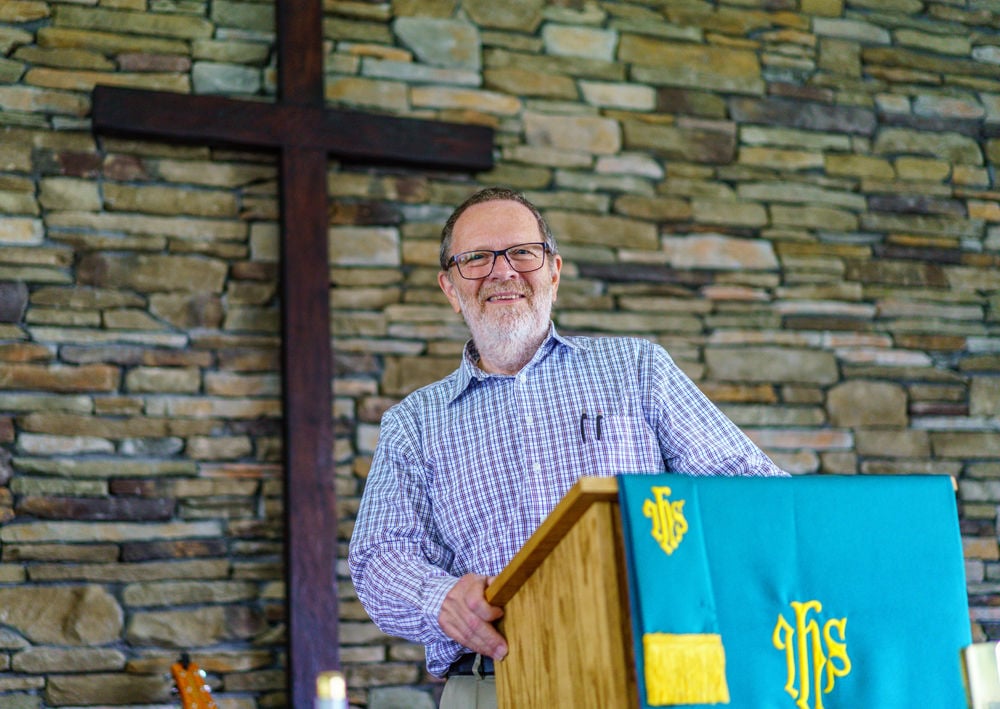 Back when he was in seminary school, Robert Wolfe never imagined he'd spend 23 years ministering to inmates in prison. But as he looks back on his career with the Forsyth Jail & Prison Ministries (FJPM), he calls the experience an "amazing journey." The Moravian minister gave his final sermon at the prison in late August and is now enjoying life as a retiree alongside his wife, Sandy.
"I think it's a good sign if you keep ending up places you didn't think you were going to," Wolfe, 66, says. "Maybe it means you're paying attention to see if God's moving you in a direction you didn't expect."
Wolfe was 38 and was working as a foam insulation installer when he decided to become a minister. During seminary, he spent time in housing projects and became aware of "broader issues that other people dealt with that I didn't," he says. "I became very aware of how blessed I had been both my parents always came home at night. It opens your mind up to the notion that the playing field's not level."
He went on to serve as the assistant pastor at Friedberg Moravian Church until the mid-1990s, when he was offered the position of full-time chaplain for the Forsyth Jail & Prison Ministries. He admits to initially being wary of the new role.
"I didn't understand how they thought it would be a good fit for me, or me for them," Wolfe says. "I had never even been to the prison."
But after meeting with Rodney Stilwell, senior chaplain at FJPM, Wolfe began to see things differently.
"I started thinking, 'Maybe I ought to be paying more attention to what's going on over there. They're doing some really great things.' "
Founded in 1977, Forsyth Jail & Prison Ministries has served thousands of incarcerated men and women through various Christian-based programs such as bible studies, worship services, literacy and music, and a weekly mentoring program known as Yokefellows. Through these programs, inmates often uncover their innate talents and find a greater purpose.
"Sometimes that's all we're doing, providing space and opportunity for something to grow that hadn't had an opportunity to grow before," Wolfe says.
"I can fill the coliseum up with people that didn't come back [to prison] yet continue to support the ministry because of what it did in their life. The post-prison achievers—the fact that they want to come back to do the Yokefellows and volunteer to lead bible studies—it's just a testament to the difference the program made in their lives. I was just blessed to be a part of it."
For information on volunteer opportunities with Forsyth Jail & Prison Ministries, go to forsythjpm.org.