Welcome to Winston-Salem Monthly's semi-annual Music Issue, quite possibly my favorite of the year.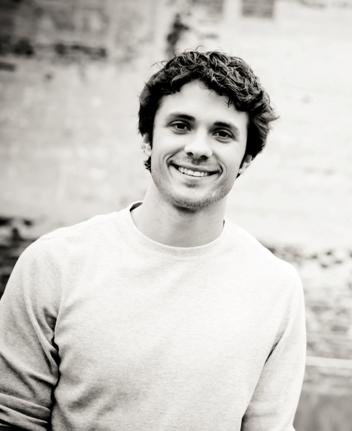 The 96 pages you're now holding contain a full slate of music-fueled stories, starting with Eddie Huffman's "Rock 'n' Roll Retrospective" on pg. 28 and David Wainer's "Music Makers" feature on pg. 42. Augmenting those pieces is a story on a new music store in West Salem (16) and an interview with Kernersville-born country star Chris Lane (52).
All in all, the issue aims to celebrate the area's ever-evolving music scene, both past and present. It's a topic that's particularly endearing to me and art director Richard Boyd, considering we're both (somewhat) active musicians.
As a kid who came of age in Winston-Salem, many of my all-time great memories are rooted in local music. I took my first guitar lesson at West End Music in the mid-1990s, went to my first "real" concert—Bush—at the Joel Coliseum in 1997, and played my first-ever gig on the front porch of Freddy B's in 2001.
But of all my music memories, there's one that easily crowns them all, and that's the night my band played at the original Ziggy's Tavern.
To understand how special the night was, you have to first understand how special Ziggy's was (at least to us local kids). The club, in a single word, was iconic—a little slice of post-grunge heaven set on an otherwise quiet strip of Baity Street. Owner Jay Stephens had bought the diminutive club in 1991 and transformed it into one of the Southeast's top rock venues, giving us locals a gateway to the outside world. The building never looked like much on the surface—just a shabby tent framed by worn wooden planks—but it certainly had a soul, and it had a lot of memories piled on all that wood.
Like everyone else in town, I always entered Ziggy's with high expectations. Each night carried the promise of something special—the chance to see something unforgettable; to be a part of something bigger than myself—and the club rarely failed to deliver.
I would see countless shows there over the years—local favorites like Swift, Evoka, and Jump Little Children; national acts such as Fuel, 311, Sister Hazel, and Our Lady Peace—and I always left feeling a little more alive than I did before.
While I'd been going to Ziggy's since high school, I didn't get to play there until after college in 2006. Jay contacted my band out of the blue about playing a joint show with The Plaids, and we happily agreed. I won't go into all the details from that night—it's another story for another time—but I will say that I've never been in a room with quite the same energy. We were a band of semi-local nobodies playing on a stage that had hosted kings, and yet we were treated like royalty. That's just the way things were at Ziggy's; the ordinary could turn extraordinary at any given moment.
We didn't know it then, but the good days were almost over at 433 Baity Street. Stephens would sell the club to Wake Forest the following year, and the school would promptly raze it into oblivion. And while a newer, slicker Ziggy's would open downtown in 2011, it could never recapture the magic of the original club, closing in 2016.
But like a lot of the music that was played there, the memories of Ziggy's live on, unburdened by expiration dates. I thought a lot about the old club while putting this issue together:  the creaky wooden ramps, the garden of stickers on the wall, the "roots, rock, reggae" sign above the stage, the infamous metal trough in the men's room. The whole place was just a big, shabby, funky mess—but what a magnificent mess it was.
—Michael Breedlove, editor