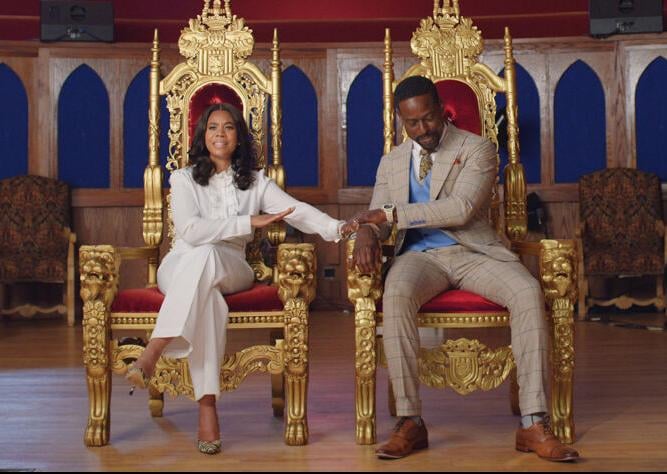 Independent cinema buffs will get a chance to see films at this year's Sundance Film Festival without having to leave the Triad. A/perture Cinema in Winston-Salem has been named a satellite screen partner for the festival, which will be Jan. 20-30 in Park City, Utah.
"I'm excited to be able to give people a chance to see some of these films before anybody else," says Lawren Desai, executive director and curator of films for A/perture.
Sundance Film Festival, which began in 1978, is the largest annual independent film festival in the United States featuring hundreds of films and attracting thousands of viewers. Many Academy Award winners, such as "Boyhood" and "Minari," have come out of the festival.
This year's "Coda" and "Passing" are getting Oscar buzz for 2022. In 2021, Sundance brought the festival experience to communities across the country when it launched satellite screens through partnerships between the Sundance Institute, which organizes the festival, and regional cinemas and arts organizations.
Sundance is repeating that experience in 2022 through seven new satellite sites chosen out of more than 100 submissions.
"I think being the only one between Baltimore and Memphis is a pretty big deal," Desai says.
Other satellite screens were selected in Massachusetts, Kansas, California and Washington. Desai says being able to participate in the Sundance experience is a great opportunity for the Triad.
"Not just for Winston, and for North Carolina, but more broadly for people to see films that will be showing at the same time as Sundance," Desai says.
Desai founded A/perture in 2009 as a commercial arthouse cinema. It became a nonprofit in 2017 and features a mix of independent, foreign, documentary, local and festival films in two 80-seat theaters, one 45-seat screening room, and an intimate 22-seat screening room.
Desai says Sundance looked at A/perture's diversity of program offerings and community partnerships in its selection process. Desai curates a lot of the cinema's films by attending festivals like Sundance. This year she won't have to go so far.
"Because I program all of the films, this is a great way for me to see the (Sundance) films at one time," she says.
Each satellite screen will show a specially curated selection from the festival's official program during closing weekend of Jan. 28 through 30. The selections will speak to the breadth and diversity of the festival's multifaceted program.
The eight feature films, all world premieres, are "Alice," "Emergency," "Every Day in Kaimukī," "Free Chol Soo Lee," "Honk for Jesus, Save Your Soul," "La Guerra Civil," "Marte Um (Mars One)" and "Sirens."
Three short films will also premiere.
"It's a great mix. There will be some documentaries, some international cinema, some true American indies," Desai says.
The films that will be screened represent a diversity of filmmakers and their stories, including many by women.
"If you were going out to Sundance, that's what you would get," Desai says.
Desai says the films have never been seen before, with some still in production almost up to the time they are screened.
"It's really exciting to introduce films for the first time when there's no knowledge about them and they are a complete surprise," Desai says.
The thing that would make the film screenings a complete Sundance experience would be for downtown Winston-Salem to get a little snow that weekend.