The idea was simple enough. July is our annual Food Issue, and we like to talk about good food in our food issue. (And in every other issue for that matter.)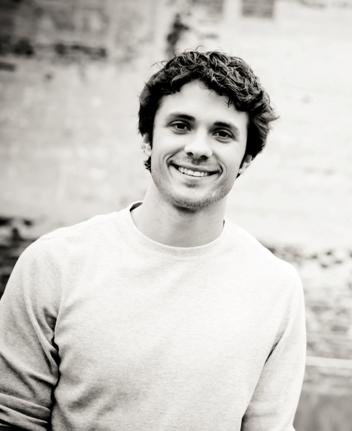 But then we decided, "Hey, we can talk about good food all day long—why not talk about truly GREAT food?"
So we hatched a plan: We'd ask a few local foodies to name their favorite dish in town, then combine their answers with our own to come up with a list of "9 Dishes We Can't Live Without." So that's exactly what we did (and you can read all about them starting on pg. 28).
Like I said, simple idea. But actually picking a lone favorite food? That was far, far more difficult. For proof, ask anyone you know to name their favorite dish. Better yet, ask yourself. I did, and I immediately found myself fighting myself, weighing one dish against the next, comparing new favorites and old standbys. This led me to ponder some semi-ridiculous hypotheticals —
"If you had to eat one dish the rest of your life, what would it be?" Or better yet, "If you were going to be executed tomorrow, what would you eat for your last meal?"
It also got me thinking about all the local dishes I've loved over the years, starting with my first-ever favorite—the fried oysters at Mayflower. I can't say I remember trying oysters for the first time (I was maybe 3-years-old). I can't even remember ever enjoying them (I don't now). But I've heard stories. Apparently as a preschooler, I'd ravage entire platters of oysters in a matter of minutes. Somewhere in the Breedlove family archive, there's a photo of me sound asleep, face first in a platter of oysters, with an oyster hanging out of my mouth.
The oyster obsession eventually faded, but new cravings emerged: the baked spaghetti from K&W, the Hot Sicilian from T.J.'s Deli, barbecue sandwiches from Speedy's, watermelon milkshakes from Cookout.
All of which leads me back to this month's assignment. The truth is that we can all name a dozen favorite dishes in town, and then name a dozen more. At the end of the day, there really isn't a "best" or "worst" dish in town. There's only the one you like best. And liking a certain food isn't always exclusively about the taste. Oftentimes it has to do with the experience of eating it, the memories associated it, and the company with which it's shared.
It's a notion the late Anthony Bourdain would certainly agree with. Anyone who watched his show Parts Unknown knows it was only ostensibly about food. It was really about people, about culture, about life. He took us around the globe, to places most of us will never go, teaching us about food and its ability to unite us as humans. He was admittedly a "mediocre chef," but he was as good a storyteller as there ever was. And as brilliant as his words could be, it was often his simplest thoughts that resonated the most:
• "You learn a lot about someone when you share a meal together."
• "Good food is often, even most often, simple food."
• "Your body is not a temple, it's an amusement park. Enjoy the ride."
• (And perhaps the one that hits closest to home this issue): "Food is everything we are. It's an extension of nationalist feeling, ethnic feeling, your personal history, your province, your region, your tribe, your grandma. It's inseparable from those from the get-go."
He went everywhere. He ate everything. And he always suspended judgment and saw humanity. His greatest message seemed to be that when you share food with someone, you create a sort of unspoken union. You gain a greater understanding of them, and yourself.
And that's really the idea behind this month's Food Issue. We hope our list of favorite dishes doesn't just give you some ideas about what to order next time you're out. We hope it inspires you to think about your own favorite dishes, and then go enjoy them with others. Because at the end of the day, good food isn't really meant to be sorted and ranked. It's meant to be shared.
Michael Breedlove is the editor of Winston-Salem Monthly magazine