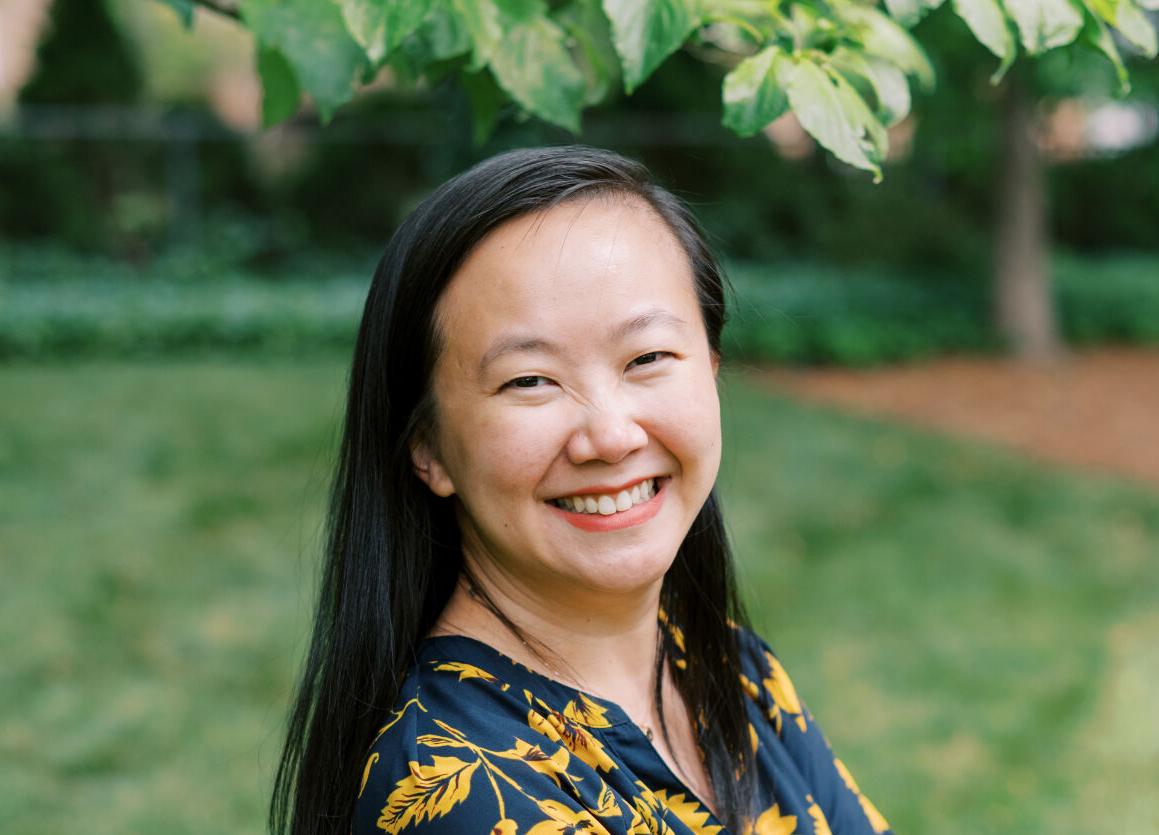 Mia Yang is a Chinese immigrant, mother of two and a physician specializing in geriatric care. She's also a published author whose story is part of an anthology of immigrant women, "The Warrior Women Project," released in May.
Yang calls herself a "1.5" generation immigrant because she immigrated at an age where she straddled both her Chinese and American cultures. She finished elementary school in China, while living with her grandparents. Her parents had immigrated to the U.S. to attend graduate school when she was 3.
The family was separated for about a decade because of immigration laws at the time. Yang reunited with her parents in Charlotte when she was 12 and learned English then.
"Now that I have spent most of my life in the U.S., I see myself as more American than Chinese," she says.
Yang was always drawn to the sciences and merged her work with her affinity for older people, influenced by her love for her grandparents.
"The Warrior Women Project," is the inspiration of Lulu Umeh, an LGBTQ parent coach, and retired pediatrician and Nigerian immigrant.
"Most of the Warrior Women answered Dr. Lulu's call for writing our immigrant story on social media and have really come to bond with each other as sisters from around the world and different backgrounds," Yang says. "My 21 other co-authors inspired each other to put our vulnerable, authentic selves on paper even if some of our stories are painful. We are always there to support each other and want to inspire other women and young girls to live their big dreams."
When did you start the project and how long did it take?
We started the group in January 2021 and the book was published in May 2021. We've since launched live book launches in Connecticut, North Carolina, Texas, New Zealand, and are planning on a live reunion for as many Warrior Women to join in person. The pandemic has been limiting travel, but we are connected and talk every day.
What are some commonalities among the women and their stories?
Although we've lived very different lives, we share the same struggles of integrating into very different cultures than our respective backgrounds. We all overcame challenges, both internal and external, to get to where we are today. We share a unique sisterhood of belonging yet not quite belonging. I think that's why we have bonded so much as a group despite the pandemic and virtual communication.
What would readers without an immigrant experience find surprising?
I think readers would find it surprising that despite coming from very different backgrounds and cultures, we share so much in common in our struggles and perseverance.
The following questions are included in Yang's story about her immigrant experience in the "Warrior Women Project" anthology.
What one thing are you most proud of as an immigrant?
I am very proud of my discipline, work ethic and ability to empathize with people from all backgrounds. I understand how it feels to be an outsider, and I am curious about everyone's stories. I am also proud of the Chinese value of honoring and respecting our elders. I chose to be a geriatrician because I love older adults.
What legacy would you like to leave behind?
Professionally, I would like to make meaningful changes that translate research innovations into daily lives of older adults living with dementia and ways to better support family caregivers. Personally, I hope to raise compassionate and socially-active children who believe in their own power. I hope to make people smile when they think of memories of me.