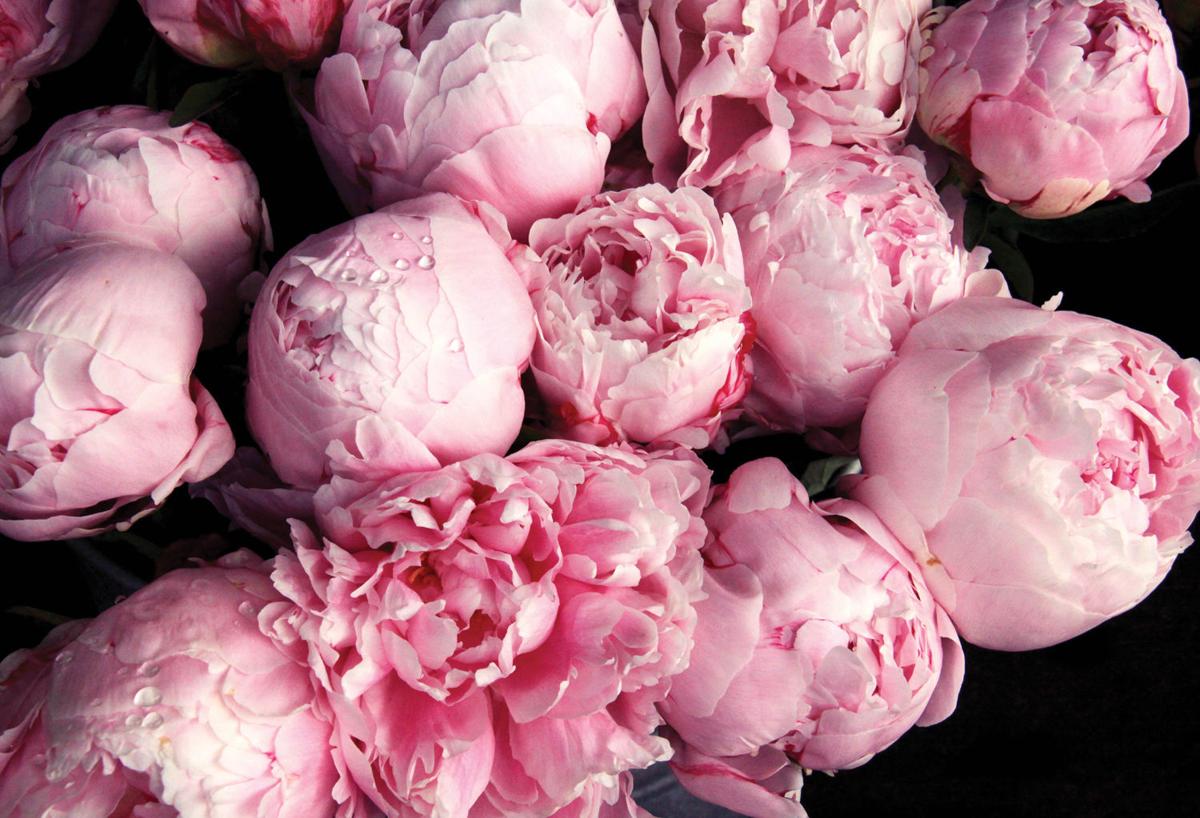 The Proctor Farm was always a kaleidoscope of color, no matter the time of year.
The sprawling five acres were filled with a variety of wild shrubs and flowers, including well-placed gardens planted by my family. Right outside our back porch, an herb garden blossomed, filling your nose with the mild scent of chives; bending closer would reveal the basil and rosemary my mother had also planted. Most nights we visited this tiny garden — fenced by rocks to resemble the property-line rock wall markers that New England is known for — to find fresh herbs for dinner or tea to sip on chillier nights.
A few steps from the house, across from the barn, a wildflower garden grew. Spring was my favorite time of year; peonies of a dozen magenta hues would blossom the size of extra-large chocolate chip cookies. The flowers' sweet scent would waft through the yard, luring me to the garden with shears so I could bring this small joy inside, even if temporarily.
Beyond the barn were the apple trees, fallen apples always consumed by dogs and goats, never by humans. We never committed to maintaining these, especially not after my mom broke a few fingers trying to prune them. In bloom, though, they were beautiful. On the other side of the barn, a large vegetable garden grew, often a truly dreaded chore on summer evenings as a family. Yield was always high, and we were able to provide bounties for our neighbors while also stocking our freezer with certain staples for the long winter.
The black walnut tree pelted our roof, quite literally, at all hours of the day. Manicured rose bushes hugged the front of the house, welcoming guests with a spritz of color against the whitewashed house. Tulips sprouted up near the granite steps out front, and nothing made me happier than leaving for school in the morning and seeing the small green stems unfurl from the earth.
Inside our house, mom had plants in every room. She's a natural when it comes to transplanting seedlings or clippings from other plants, and knows exactly how to build them a home inside the perfect pot. (How is it that moms know exactly what type of sun and care each plant needs? Asking for a friend.) It made for a homey place to grow up and created some serious design inspiration for my future home.
Except, if I'm being honest, I've only managed to accumulate fake plants, which are really in the form of tattoos. I have several tattooed flowers, including sunflowers, hydrangeas, cherry blossoms, lavender, and a rose. I have had one live plant for several years now that's managed to survive the 17 hour road trip from New Hampshire and four different apartment relocations here in North Carolina. It's a miracle that this poor houseplant is still alive since I haven't been able to figure out if it likes full or partial sun, or maybe the container is too small? (Feel free to send advice.)
I do have a beautiful wall of succulents. Who am I kidding, though? They're also fake.