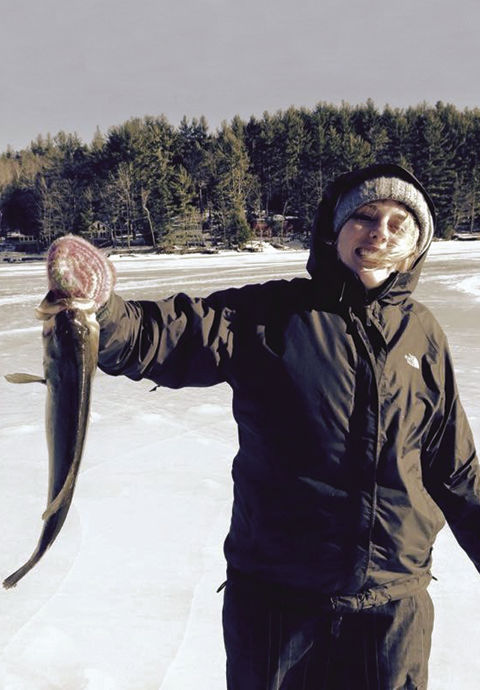 I grew up in a small town in New Hampshire, which really wasn't so bad aside from the actual name of it. My hometown, Weare, had one running joke—and still does. It goes a little something like this:
Where? [Insert a chuckle or two].
I could go on (and trust me, it has) but you get the idea.
To compound the issue, I grew up in North Weare, which is conveniently and lovingly referred to as NoWeare. Since I like a good pun, I don't actually mind this joke so much as the other one.
Known for the Pine Tree Riots in the 1700s, which was an act of resistance to preserve timber against the British royal authority, the town of Weare had a population of less than 10,000 when I lived there. To this day, there are no stoplights, and the yellow blinking light that was "downtown" was recently retired; a Subway has finally joined the small offering of eateries. I went to high school with most of the police officers that patrol the streets now, and all of my favorite ice fishing spots have now become big hits. (Check out the big bass I caught a few years ago while fishing with my dad on Lake Horace!)
I struggled growing up there, wanting a bigger life than what was in front of me. But now as an adult, I fully realize the charm and beauty the area had to offer; I'm glad I grew up there, and am fortunate to be able to visit my many family members and friends that still reside there. When I am back in the Granite State, I often find myself nostalgically driving around the dirt back roads, recalling old memories and getting my New England fix with the windows down.
When I moved to North Carolina a few years ago, Winston-Salem was a strategic selection for me; I wasn't aware of its potential at the time—nor was I aware of the effect it would have on me—but I knew it was double in size compared to New Hampshire's largest city. It would also offer the right balance of trendy nightlife and quaint personality. It was the right decision, and I was immediately smitten.
Ever since that day, I've been obsessed with anything W-S-related, and I proudly show off the many facets of the city to anyone I can get to listen to me: its technological advancements, its fine eateries, the expansion and growth, its history, the diversity. There's not a person who hasn't been nice to me since I relocated here, proving that Southern hospitality is alive, it's well, and it's not a myth.
Growing up in a small town taught me the value of appreciating local. In Weare, it was all we had. But to see such a push to support local businesses (and each other) here, well, I just love that. It never ceases to amaze me how an area the size of Winston-Salem has managed to maintain its sense of community. It's obviously extremely valued by all who reside here, and marveled at by those who visit.
With Valentine's Day around the corner, we also coincidentally celebrate the 150th issue of Winston-Salem Monthly magazine. As a way to pay homage to that, our team wanted to revel in all things to love about our fair city. So instead of me and the rest of the team rambling on about all of the cool and unique components of W-S, we decided to reach out to you to help tell the story. You can read about that on pg. xx.
For those who are worried about Valentine's Day, we didn't forget you. Check out Suzy's story on a new bakery in Clemmons and/or take a peek at the events in Around Town for date-night inspiration.
If you can, take some time this month to rekindle an old Winston-Salem pastime of yours, or perhaps find a new reason to fall in love with the city. Trust me when I say, you won't have to look very hard.