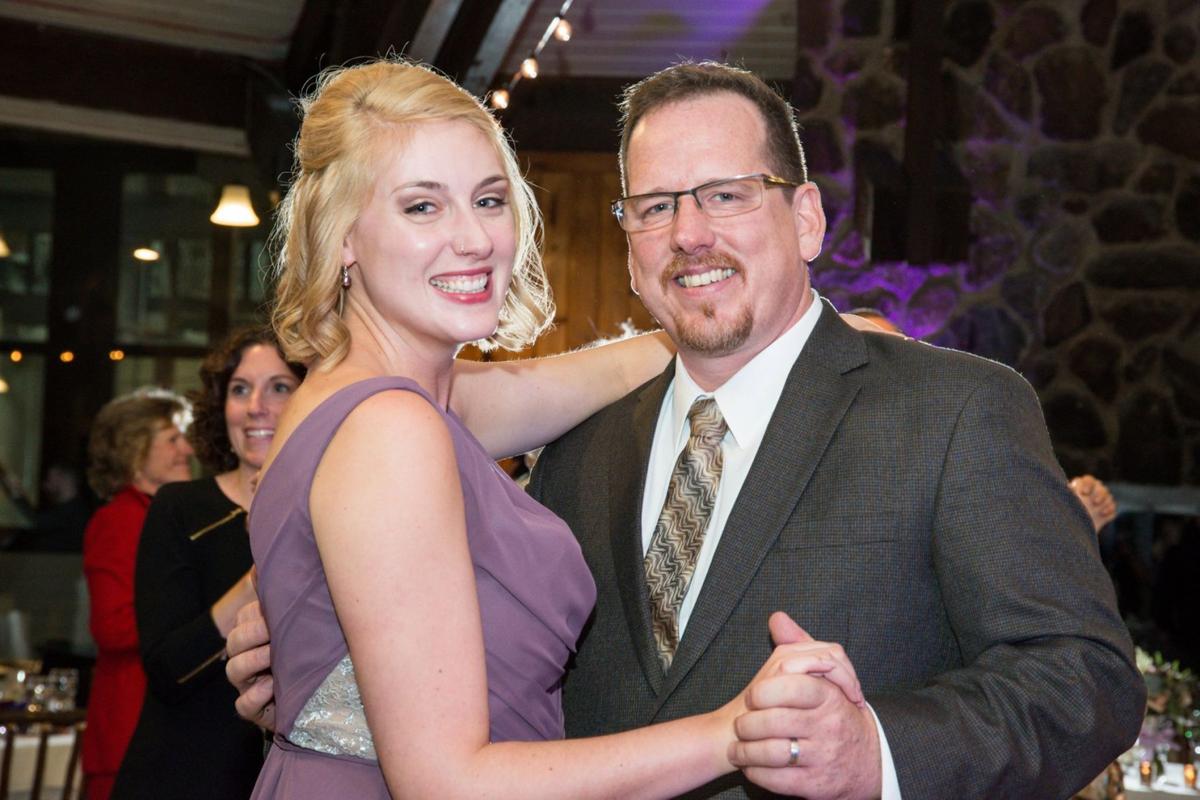 Much to my chagrin, I was born with two left feet and a deep hatred toward leotards.
It was sixth grade, and I thought it was time to elevate my dancing career; I was dabbling in dance anyways thanks to my involvement in cheerleading, and I liked music. And while everyone was performing dance routines to 'N SYNC in my middle school talent show, I was really happy with my own dance routine to C+C Music Factory's "Gonna Make You Sweat," which didn't quite garner the sing-along my friends received but helped reinforce my future recognition in the yearbook as class clown.
So I enrolled in jazz classes with my childhood best friend, Lauren, and our parents took turns schlepping us once a week to practice. Finally, it would be my time to shine on stage — or so I thought.
I hated it. I was only slightly uncoordinated, but I could not stomach the idea of wearing a light pink leotard to practice. You see, Mom paid for the leotard, so you wore the leotard. But all the other dancers wore sweatpants over their leotards, which was much more comfortable — and cool — for the coming-of-age adolescents that comprised the class. So I pitched a fit and quit the class — the only time I've ever quit something in my life. Mom was mad, I was mad, and I vowed to never participate in dance again (except for the cheerleading routines, which would go on to consume the next 10 years of my life).
Somehow, in college, I found myself directly involved in teaching a free dance class so I could live in the new dorm building on campus. Let's just say, I can't listen to "Party in the U.S.A." by Miley Cyrus without seething. The final performance, though, went off without a hitch.
You won't find me singing karaoke even though my boyfriend loves to do it (I can do a mean rendition of Queen's "Bohemian Rhapsody" in the car, though), and drawing stick figures is about the extent of my drawing ability. I can't act, I've yet to successfully publish a piece of my poetry, and I failed at learning the piano despite many, many lessons on an out-of-tune, antique beast that came with our antique house.
While it's obvious I don't have an artistic bone in my body, there is one thing I'm good at: appreciating and loving the arts. And there's no better place to do that than right here in Winston-Salem.
As the City of Arts & Innovation, Winston-Salem has something for everybody; that's what this year's Arts & Innovation issue celebrates. Our city has seen — and welcomed — innovation of all kinds this year, including the work of Business 40, the resurrection of old buildings, and the reimagined Industry Hill district.
On the arts side, the nation's oldest arts council housed right here turned 70, and celebrated with a party at the recently renovated Milton Rhodes Center. The Center was completed just in time for the city's National Black Theatre Festival. Also, Wake Forest University has been working on a neat performance project all year with a former student, and writer Cindy Hodnett has been following it.