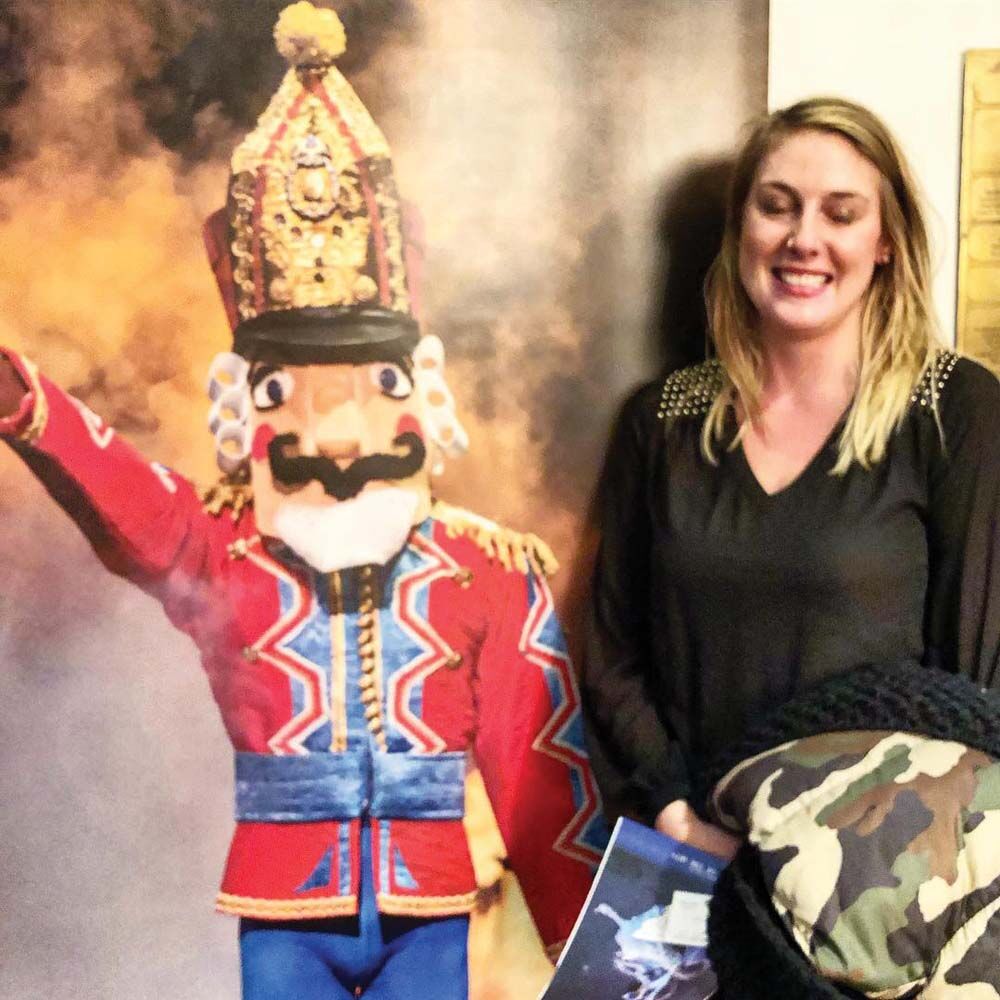 This was my most liked Facebook photo in 2018. I'm not mad at it. Going to the UNCSA's production of "The Nutcracker" every year at the Stevens Center is one of my favorite traditions, and a few years ago, I found myself attending alone. I took myself to dinner and dessert at Sweet Potatoes, and followed it by asking a stranger to take this selfie of me with the cardboard cutout of the Nutcracker.
This photo will always make me laugh for the sheer fact that my eyes are closed, but it brings a smile to my lips for a different reason: Nostalgia.
It reminds me of when times were different; a time not so long ago. A time when we could gather and support the arts together, row by row, seat by seat, without fear of spreading contagion to one another. It was a time of normalcy that we took for granted.
A lot has changed since March. I personally began working from home on March 18 and in the elapsed time since, we've watched our city have no choice but to shutter its doors; its restaurants, its museums, its sporting events — and its performance theaters.
It's also been a tumultuous year for public art, which popped up in places that needed just a little pick-me-up, including our own downtown that features the 'End Racism Now #BLM' mural on Main Street, painted by 16 local artists. We saw city and neighborhood sidewalks come alive with the chalk drawings of children "home" for summer break, as well as the roadsides and entranceways of hospitals all over the Triad blossom with painted and pastel words of encouragement to our frontline workers.
So this year, with our Annual Arts & Innovation issue finally here, we wanted to remind the community just how much the arts need us — and just how much we need them. Many arts groups and individuals stepped up in droves to provide resources to the community, everything from virtual cooking classes to rooftop performances and more.
Our friends in the arts have had to get extra creative and from what I can tell, we've appreciated every second of it. There's no better way to socially distance than at a drive-in movie theater, or on Fourth Street, when it's shut down for Streatery, the best way to eat socially distant from each other since sliced bread.
It brings us great joy to bring this month's pages to you as we explore what really makes Winston-Salem the City of Arts & Innovation. Our writers sat down with artists, chefs, entrepreneurs, musicians, and the like to provide an escape that takes you away from your living room wallpaper and immerses you in the world of creativity.
Grab a glass of lemonade, get cozy, and enjoy this month's issue.