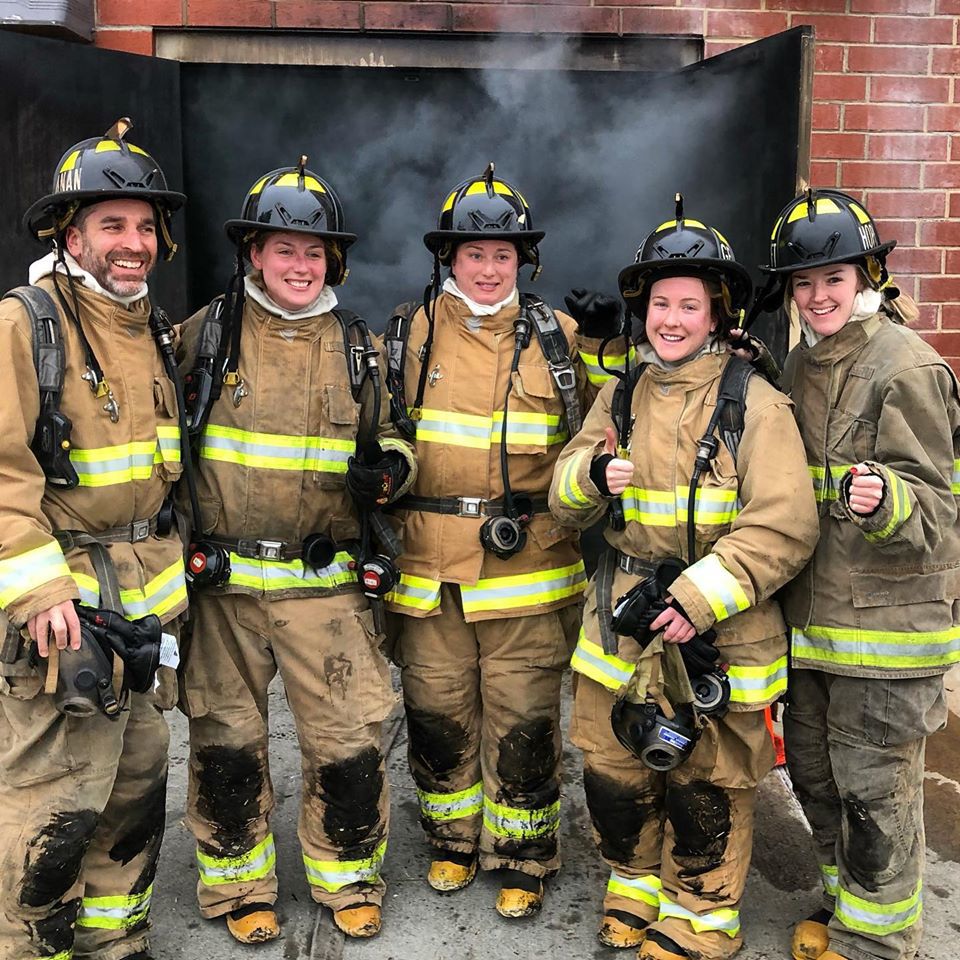 I've got a confession to make: I'm not a huge fan of the snow — or the cold. The climate that greeted me when I moved to Winston-Salem in 2015 is extraordinarily better than New England; no more seemingly endless months of dirty snow piles, unfaltering goose bumps at all times of the day, and having to wake up at least an extra hour early to defrost your car. It's one of the many reasons I've remained smitten with this part of the country.
Aside from ice fishing, though (which you may have remembered me talking about last February), I enjoy a particular type of gathering that seems extra special during the colder weather: bonfires. There's nothing like the camaraderie of gathering with friends around a permitted fire, bundled up and sipping on something warm — or something topped off with a good whiskey. In fact, I was lucky enough to get together with family and friends for a bonfire during the Thanksgiving holiday at my mom's house; lots of good laughs and catching up with those I don't get to see often.
Back in November, though, thanks to an opportunity through Leadership Winston-Salem, I was one of five individuals who played with fire in a new way. The Winston-Salem Fire Department hosted us for Fire Ops 101, a four-hour course that introduced us — no, immersed us — in the world of firefighting. Through a series of trainings, which included CPR, building rappelling, vehicle extrication, and fighting a controlled burn, we learned the hard and fast way these first responders operate.
I also now understood the need to have a doctor's note signed prior to the class.
Strapped in all of the standard fare — including the 40-pound air pack, clunky boots, and helmet — we crawled around the room, watching the smoke patterns form, and quickly learned how to attack a fire in different ways. Building rappelling was next (and not something I participated in due to a persistent fear of heights), followed by vehicle extrication where we used hydraulic "jaws" to remove doors off of junked vehicles. CPR was our final training, where we performed on a dummy for a total of five minutes. In the field, the responders are required to perform for a lot longer.
It's a much different experience to stand two feet away from a ball of fire in an enclosed, dark room while decked out in firefighting gear than next to a bonfire. There's a feeling of invincibility despite knowing full well the dangers in front of us. We all left the training dirty, sore, exhausted, and grinning from ear to ear.
We also left with a new appreciation for our city's first responders, including police officers, doctors and nurses, paramedics — anyone who risks their life on a daily basis to protect and serve. Our urban environment provides unique challenges that only a dedicated and specialized force knows the ins and outs of, and it's much different than the rural challenges created for the volunteer fire departments that I'm more familiar with in New Hampshire.
The city's crime and response-time statistics reset this month, and it's more important than ever that we support the work of these many organizations working around the clock to keep our city safe. Pull over when you see flashing lights, shovel fire hydrants if they get covered in snow, drop off breakfast, or more importantly, just be grateful to know that on what could be your worst day ever, our first responders have what it takes.
So first responders: Thank you for all you do, and may you remain safe as you protect us in 2020.