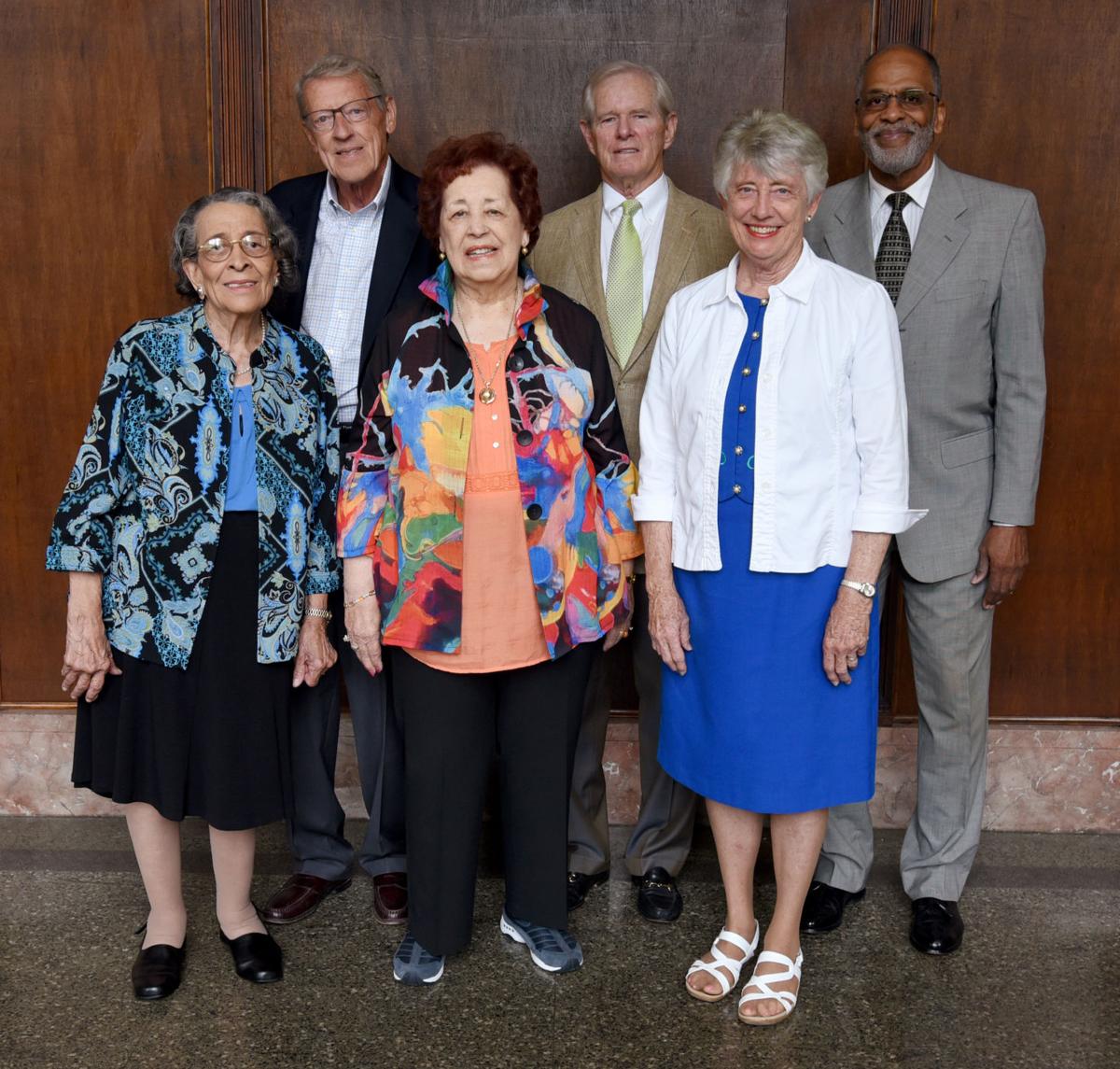 Sometimes, you have to get down in the weeds.
Over the summer, I had the fortunate opportunity to meet some really cool people — folks who have done some very accomplished things over the course of their lives, several of whom are still doing impressive things today.
The annual 7 Over Seventy awards — presented by Winston-Salem Journal, SPARK, & Senior Services — just celebrated its fourth year, and each year, it honors seven individuals who tirelessly give back to the community. SPARK is a publication that now falls under my purview, so it was my first year being involved with the event.
I got to know this year's winners very closely, meeting several of them at their homes to learn their stories and often staying an hour because the conversation was so good.
Each one of the 2019 honorees is linked by a common denominator: in order to effect lasting change, you have to get down into the weeds. While making regular contributions through volunteering or monetary donations, each one of our award winners helped tackle a larger, systemic issue by looking at the bigger picture. These men and women have dedicated their entire lives to public service in some shape or form; some have written books, some have won prestigious awards, and some have been recognized with their names plastered on walls.
This year's winners were Elms Allen, Simona Atkins Allen, Dean Clifford, Woody Clinard Jr., Richard Dean, Jo Anne North Goetz, and Harold Holmes, all of whom provide some serious inspiration for young and old professionals alike. The event was well-attended, and I'm happy to be able to now call these people my friends.
And talking about them seems fitting this month for several reasons.
It's our first issue to focus on the city's entrepreneurs; the movers and shakers who live and breathe by the city, the people behind the scenes who are committed to Winston-Salem and Forsyth County's success. We're talking about the people with the big ideas who work the long hours, suffer through their mistakes and then learn from them, and keep fighting the good fight all so they can go home at the end of the day with one thing in mind: I made a difference today, and tomorrow will be no different.
The October issue looks at those who are fearless; failure isn't an option to them. It might be part of the journey but it definitely won't be the final outcome. Essentially — and I'm going to go out on a limb here — essentially, we're looking at potential future winners of the 7 Over Seventy award — and they are worth getting to know.
In our Entrepreneur Issue, we learned about Wake Forest University's Center for Entrepreneurship (CE), where more than 300 students are currently enrolled. The main purpose of the CE is to provide opportunities and resources for students interested in starting their own business; several past graduates have gone on to launch successful businesses.
We also examine 16/6, a shared space in the Arts District for local creatives. 16/6 helps provide studio space and co-working camaraderie for those who would have otherwise been pushed out of the area because of rising costs in rent. While similar to MIXXER and Flywheel, 16/6 is the only artist space of its kind in the city, and it seems there's a dire need for more.