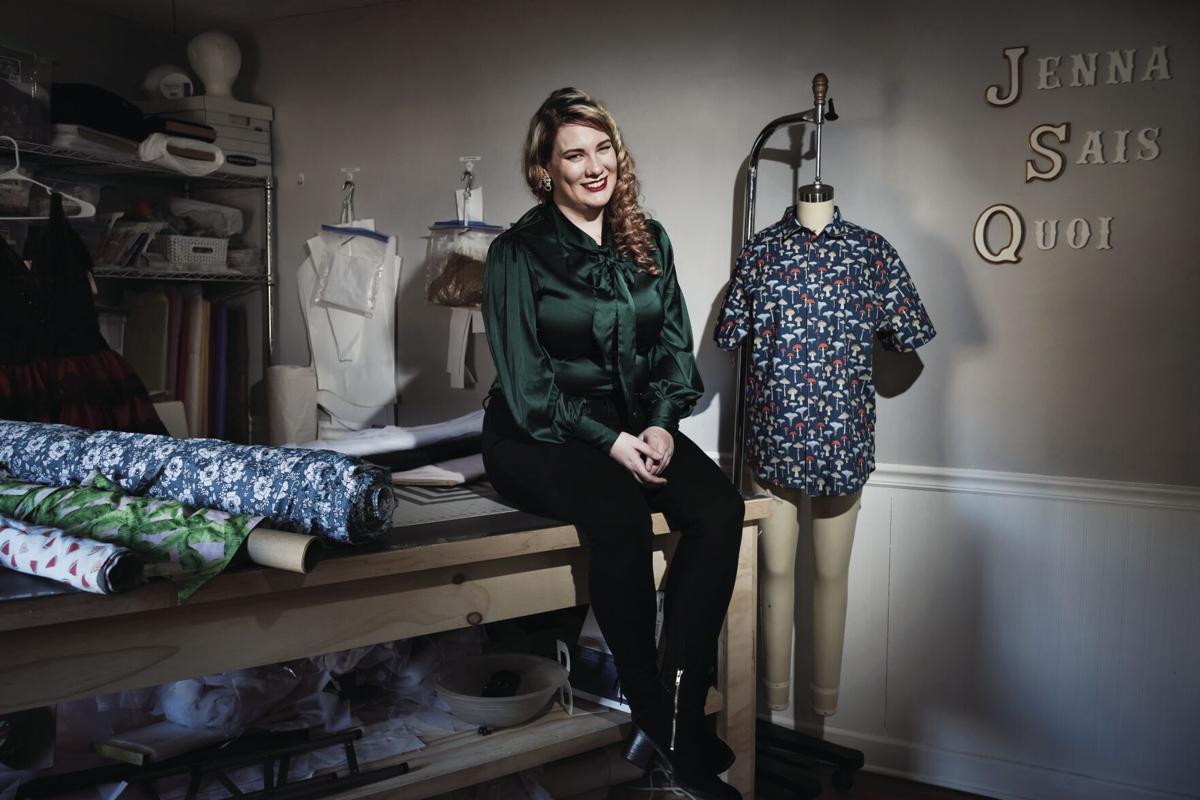 From her rose-gold curls to her sequin-shod feet, Jenna Anderson looks every inch the artist.
What may not be as quickly observed are her leadership skills. But, while still an undergraduate at UNC School of the Arts, Anderson has already started a business, JSQ Designs, which makes bespoke shirts for men. And she has a plan for a costume-design shop, specializing in dance, that will be her next venture.
She got the idea for the shirt business from a friend.
"He needed shirts but was really bored with what was out there … plaid," Anderson says. The first shirt she made had flamingos printed on it. "The first night he wore it, 17 people asked him where he got it."
Now, she gets lots of requests for bright, floral prints.
"Most guys start out with one shirt and test it out to see how they like it, and they always come back to for more," she says. "I make everything by hand."
For now, her only employee is herself, but leaders have to learn to lead themselves before they can lead others.
Anderson, 28, has already led herself from San Francisco where her family lives, to Chicago where she worked for a costume designer, to Winston-Salem where she hopes to stay and build her business, Jenna Sais Quoi, making costumes for dance competitions and performances.
"Jenna is just driven by her passion, and she wants to make things of quality that make people happy," says Marissa McCullough Peck, director of the Dance Costume Shop in the School of Dance at UNCSA."She doesn't want to have a business for business' sake. She started this journey completely independently. She's checked off all her goals, and I don't see her stopping. She really thinks about things. She doesn't do things on a whim. … I am in awe of her."
Although older than the average UNCSA student, Anderson knew she wanted to come here as soon as she heard about the school's dance costume program.
"I was in Chicago, virtually homeless. I called them out of the blue, and they said, 'Just come,'" she says. "So, here I am."
What has the COVID-19 taught you?
We are in the age of technology, and we've got to find new ways of going forward.
I'm an extrovert, so I call people and FaceTime. My business planning energizes me, and I get a lot of hope from it. … Or I go to the costume shop (at UNCSA).
What is your advice for women leaders?
Staying in the past doesn't work. We have to invest in technology, in innovation, and in the future.