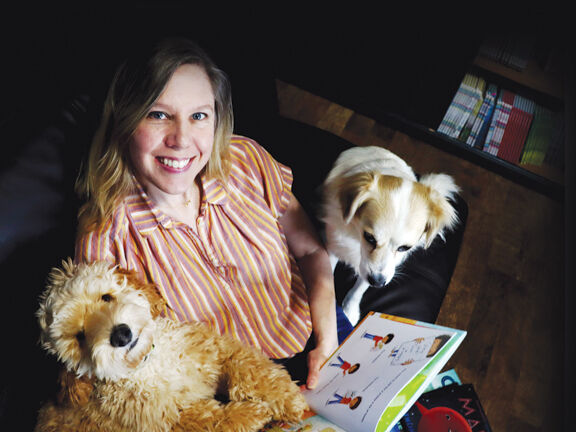 Authors love their dogs. I am a cat person but have been known to appreciate a cute, cuddly pup once in a while. Especially when their humans are authors I love.
North Carolina has always been a literary hotspot, and Winston-Salem authors are among my favorites. I recently talked to three of these local authors about their fur babies, wanting to know if their pets play a crucial role in their creative process.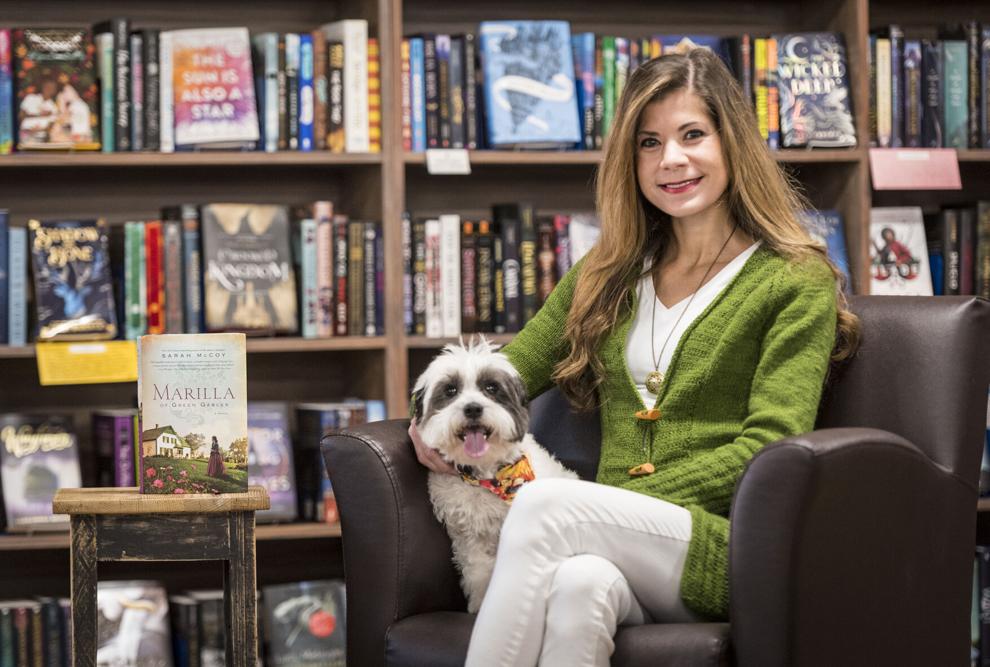 Author Sarah McCoy has a fur son named Gilbert, called Gilly for short. "He turns 10 years old this month and he's 10 pounds of lovin' fluff. I won't bore you with how many hours I spend playing fetch-the-ducky or the lengths to which we spoil him. (Gilly got more gifts than my husband at Christmas, including a fancy pet stroller)," McCoy says.
Does Gilly have an impact on her writing? "Well, besides being my companion every hour of the writing day, he was the inspiration for my novel 'The Mapmaker's Children,'" she says.
"In all my novels, I try to keep an open heart to what I can learn from God's creatures, great and small," McCoy says. "These sweet souls know more than they can ever tell us."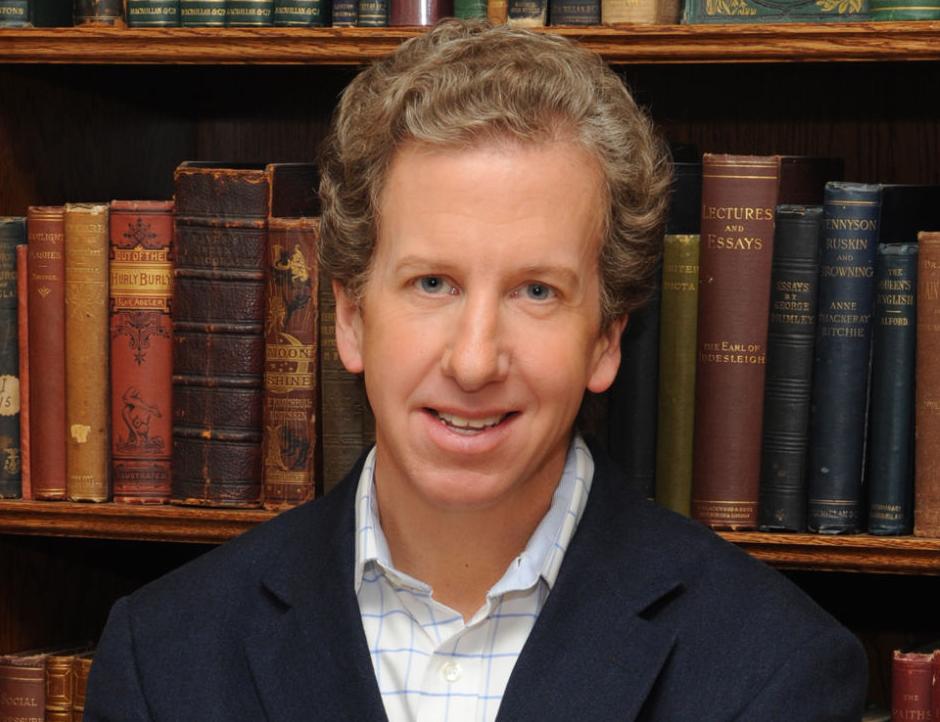 Charlie Lovett's dog, Rosie, is a Cavapoo who loves to visit her friends at Bookmarks. "She bounces and squirms on the patch of grass outside the back door while her masked admirers pay homage," Lovett says.
"Rosie is a true pandemic dog," Lovett says. "That is to say, if either of us puts on shoes or reaches for a mask, she assumes a rare outing is in the offing and immediately gets super excited."
Rosie has been a companion for Lovett in his reading and reviewing of books for his podcast, Inside the Writer's Studio, and has been a great motivator to his writing.
"I know if I leave my chair to go get a snack or take a walk or do some sort of household chore, she will follow me, and who knows when I'll get her settled again. So, it's easier to just keep writing!"
At the back of "The Miscalculations of Lightning Girl," author Stacy McAnulty thanked her three furry babies for keeping her company during the writing process. Her dogs also offer her endless inspiration. All of her novels for young readers include canines, often in grave danger, but McAnulty knows the first rule of writing: Never kill off the dog. "It's almost cheating to use a dog in a book. Readers connect with animals instantly. It's harder to make a likable human," McAnulty says.
McAnulty also writes about the joys and challenges of doggy adoption in picture books. In "Max Explains Everything: Puppy Expert," Max learns about caring for a new dog and the huge responsibility of naming one.
"It took my family two weeks to name Munchkin. It's a big decision," McAnulty says. Along with 4-year-old Munchkin, the McAnultys have Reykja (3) and Luigi (8 months). They recently lost Jack, a dog they adopted from the New Leash on Life.