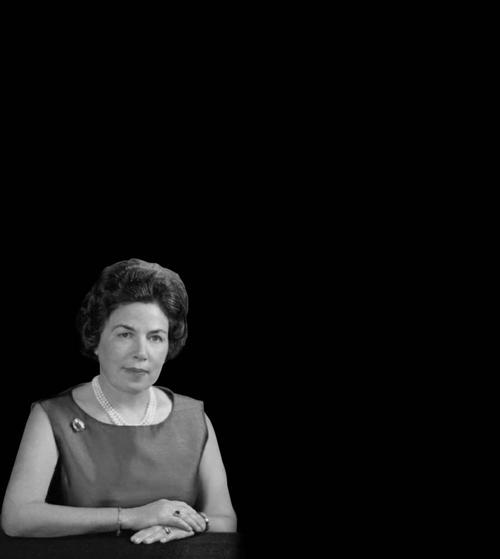 Born: Oct. 11, 1911, in Richmond, Virginia.
Died: Sept. 25, 1985, in Winston-Salem, North Carolina.
Known for: Founding the Associated Artists organization late in life and going on to have the gallery at Sawtooth School for Visual Art named after her.
At 47, Eleanor Davis began to paint and she never stopped, mounting more than 15 one-person exhibitions across the Southeast over the course of her 27-year career.
She worked in watercolors and oils, producing softly impressionistic renderings of flowers, land- and seascapes, and portraits, especially of children. She signed her work "ELDA," a play on her initials. The North Carolina Art Society purchased several of her pieces for the loan collection but more importantly to Forsyth County's community, she was a constant supporter of artists at all stages. She was a founder and president of the Associated Artists of Winston-Salem and of the Evergreen Garden Club, as well as an organizer of Art Gallery Originals in the city.
Davis and her twin, Elizabeth, were the only children of Ernest Linwood Layfield and Jane Elizabeth Massey Layfield from Georgia.
The importance of training and education to the advancement of any career was a key value in the family's life. Ernest helped organize and manage two business colleges, one in Alabama and the other in Richmond, where the girls were born. In 1913, he moved the family to Raleigh where he became vice president and eventual owner of King's Business College.
Davis attended Sweet Briar College before graduating from Meredith College in 1932. She married and raised four children, fulfilling the traditional civic responsibilities of a corporate executive's wife, always keeping her hand in the arts. She studied art at the Arts and Crafts Association of Winston-Salem, UNCG, and in Italy. She also brought skills learned from her father to her art, gardening organizations, and venues that still thrive.
Today, Meredith College, where she was also a trustee, and Wake Forest University both award art scholarships in her honor. The Sawtooth School for Visual Art is home of the Eleanor & Egbert Davis Gallery in Winston-Salem. Through these, her dedication to art exhibition and her legacy to "share her appreciation of the beauty of the world" and "support and celebrate the visual artist, from the aspiring to the professional" continue.
Be the first to know
Get local news delivered to your inbox!