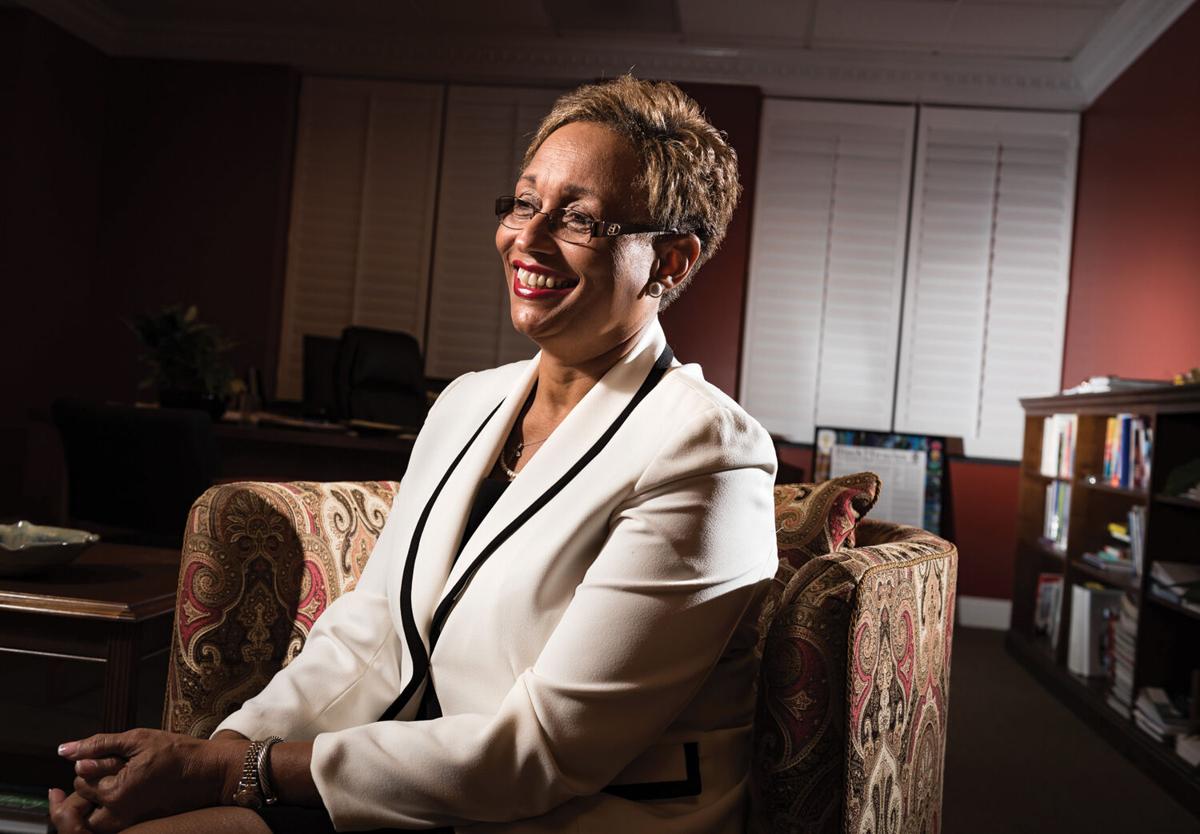 This past school year was an unprecedented one. In March, schools were ordered closed through Gov. Cooper's executive order for two weeks — only to finish the school year with remote learning in place.
The future of education has changed, and as COVID-19's reach continues to ebb and flow, the upcoming school year will also see some changes. When students return to school on Aug. 17, full-time remote learning will be in place for the first nine weeks.
With all of the changes going on, we sat down with Dr. Hairston, the superintendent for Winston-Salem/Forsyth County Schools, and got her thoughts on what she loves about her job, what the 2020-2021 school year holds, and more.
1. What is your favorite part of being superintendent for WS/FCS?
"When I think about this question, there are three things that come to mind. Our district has wonderful employees. As I've gotten to know people over my first year, I have found an incredibly smart and dedicated staff. They want to do what is best for all children. The second thing I have noticed are our students are ready and eager to learn. I think that comes from parents and families that really desire a great education. Last, but certainly not least, this community supports a quality education for every child in ways I have never experienced. The support from community partners in helping us to reach every child is unique in nature. It really inspires me to know our community is so invested in what we are doing."
2. The second half of the 2019-2020 school year has been a very different year for education. What is something you've learned during this trying time?
"I have learned just how important it is to build positive, quality relationships that focus on supporting children. This has been a very challenging year and all areas of our community have had to work together in ways we never have before. For the district, this has been a very demanding year as we worked to fund teacher supplements with a sales tax campaign. We have been very conscientious in our efforts to plan for the district's future and build a strategic plan that will guide us into the years to come.
"Additionally, we have been faced with the challenges of COVID-19. It has been inspiring to see how everyone has stepped up to help and do all it takes so children can be successful. The lifting this year has been heavy, but it's been made much lighter because all people in this community truly want to do their part."
3. What is in store for the 2020-2021 school year?
"We look forward to increased focus on the arts in the coming school year. We are the City of Arts and Innovation and I can assure you there will be more focus on those areas next year. There is no doubt we will have to be innovative as we work through the plans for how school will look next year. The challenges that COVID-19 is presenting us leaves no choice but to really think through creative, fresh approaches for how students can continue to learn."
4. If you could offer advice to parents and students what would it be?
"I have two pieces of advice: Parents, be patient with your children and be more supportive than ever. What the world is experiencing on many levels is not easy on children. Second, if you have not paid attention to communication from the district, please do. There will be so many changes in the coming year that we need parents to stay tuned, stay engaged, and know that changes will be occurring almost daily.
"We will have lots of information and updates to share that will impact their children and, in many cases, their daily routines. Help us by making sure your contact information is up to date and while you enjoy your summer, stay in tune with all the things we will be sending and asking of you."
5. Where are your favorite spots in Winston-Salem?
"I have fallen in love with Sweet Potatoes on Trade Street. My daughter introduced it to me before I moved here, and now that this is home it remains a constant favorite. Also, when I need a sweet treat, the red velvet cake at Dewey's Bakery always seems to hit the spot."
Be the first to know
Get local news delivered to your inbox!