Wearing masks is the new normal but some of us like to wear a face covering with some style or bling. To that end, artists and craftspeople have stepped up to provide the new essential piece of our everyday wardrobe using all types of fabrics, many with a message. These talented folks put style into an accessory we never thought we'd need.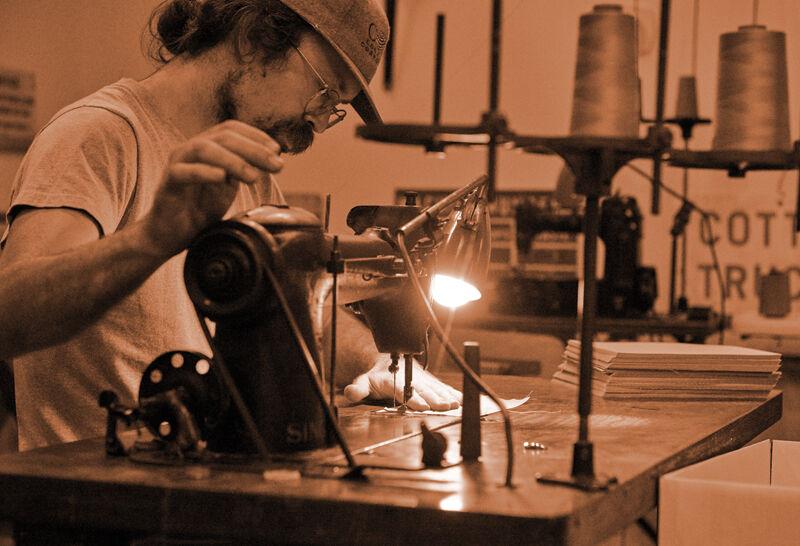 Evan Morrison, co-owner of Hudson's Hill, a retail store located in Greensboro, knows his way around a sewing machine due to long hours spent manufacturing denim and leather apparel products for his company.
Since the onset of the pandemic, Morrison and his sewing team have further plied their craft and helped the community by shifting to make breathable face masks with fabric sourced from Burlington, Cone Denim's sister company (now owned by Elevate Textiles), a North Carolina-based firm.
Mask recipients and partnering organizations include Cone Health, the City of Greensboro, Forsyth County, Elevate Textiles, and Black Lives Matter protesters, among many others; well over 1 million sustainable, reusable masks made and distributed since March.
 River Takada-Capel is an artisan who makes masks with 100 percent natural fibers, cotton, and silk, with a wire nose piece. She uses an "origami" design, which helps keep the fabric from touching your mouth.
"I've sold and gifted nearly 1,000 masks, including providing some to local essential businesses," says Takada-Capel. "As a Japanese-American, I'm happy to see people around me adopting wearing masks as a courtesy for fellow community members. In Japan, I am familiar with seeing people from all walks of life — seniors, business people, and children — wear masks in public for the past 20 years. I'm inspired by the safety of my community to continue to make masks as long as necessary."
Masks are released once a month and made to order.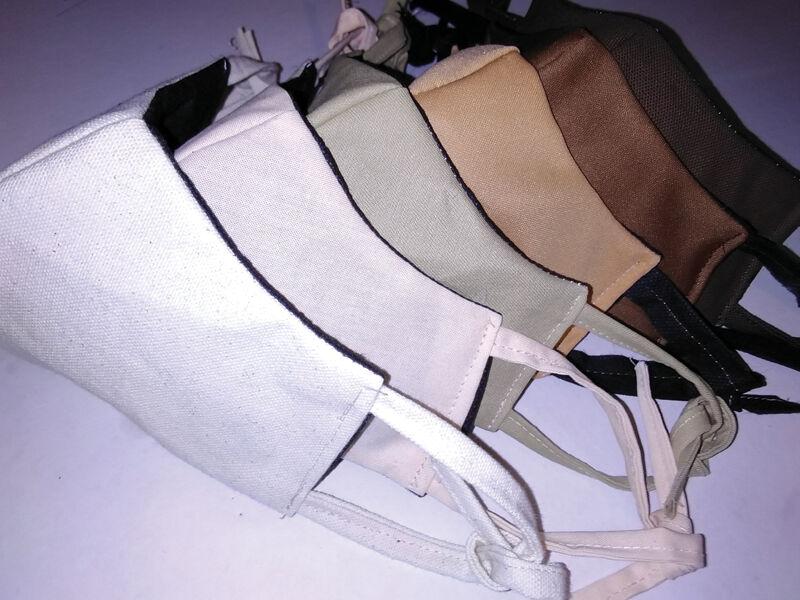 No Punching Bag | nopunchingbag.co
No Punching Bag (NPB) is a fashion company focused on societal change run by Angel Fant and her two daughters. Past collections have focused on domestic violence, beauty stereotypes, racism, and other social justice causes.
NPB catapulted to international status when it was invited to Paris Fashion Week in 2019 and was selected by Paris Fashion Week Online as a Trend Setter; they've also participated in New York Fashion Week.
NPB created polypropylene masks for COVID-19 for 50 cents each to accommodate those who lost work or were experiencing shortages of personal protective equipment.
"We stopped counting at 500, [which] was our goal on masks," says Fant. "We eventually raised that price after reaching that goal. Also, we later added designer looks and skin tone masks. The skin tone masks collection was created with the thought to normalize mask wearing. We were inspired to do our part in flattening the curve."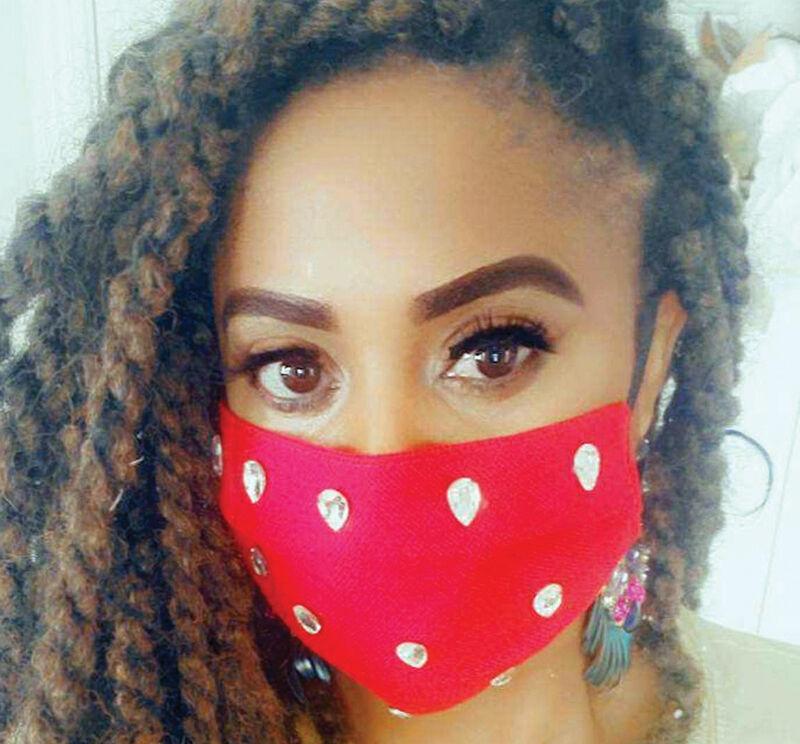 Fashion is in Akilah Shaw's blood.
By day, she's the merchandiser manager for license Polo Ralph Lauren men's underwear and sleepwear at Hanesbrands Inc. In her spare time, Shaw designs masks that she sells on Etsy.
"I was looking for how I could contribute to the cause so I started making masks for free for family and friends," Shaw says. "I helped people but it also helped me to be creative and have another outlet."
Shaw's masks have won local awards, one being a contest at Hanesbrands for the 2020 virtual Arts Council of Winston-Salem and Forsyth County mask-making contest in which she won Most Creative (along with leading the poll in votes for the WSJ mask competition in August).
All masks are custom with a unique pattern and sewn by a seamstress. The use of fringe and other materials to create a bling effect make the masks stand out from the pack and are popular with millennials. Shaw specializes in embellishments from studs to sequins to different shapes of rhinestones and pearls.
To be inspired by artists' who won the Arts Council of Winston-Salem & Forsyth County's mask competition in September, go to intothearts.org.