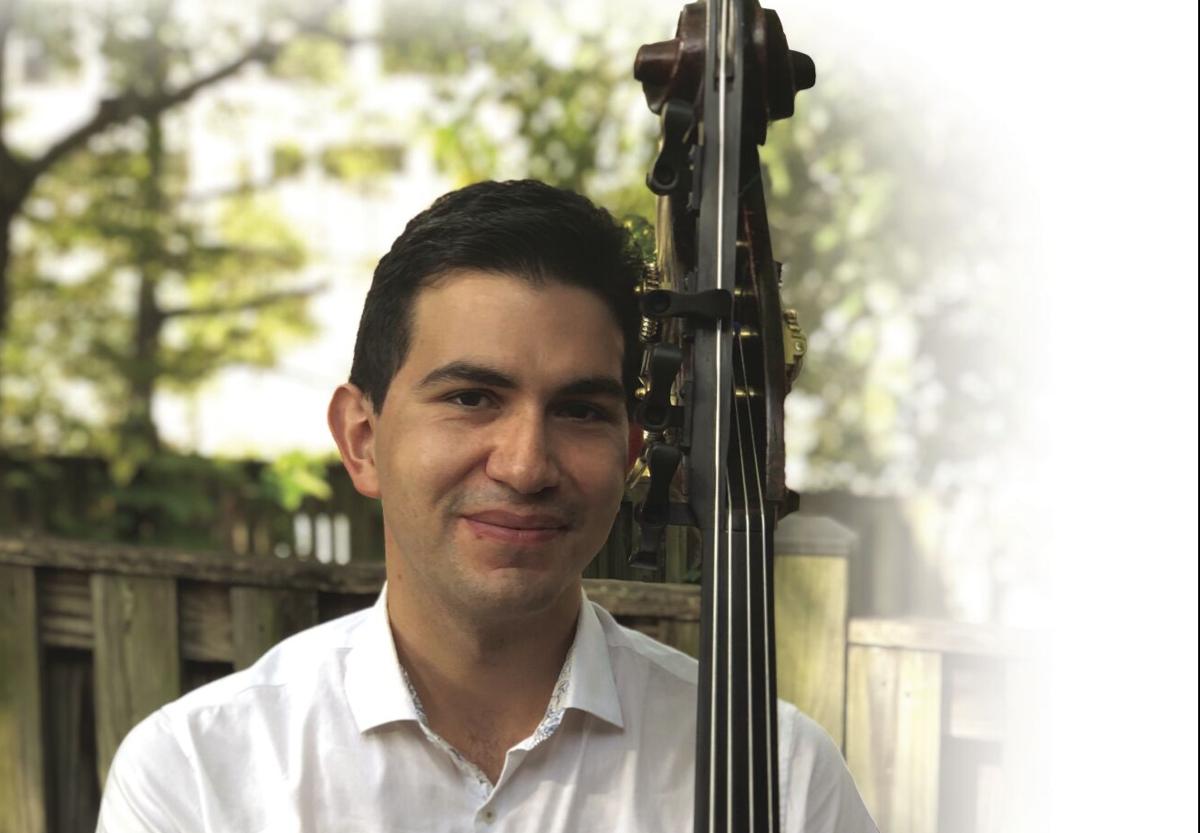 Christian Gray's love of music is intertwined with his love for the people he's had the opportunity to play with.
Winston-Salem native Gray now plays in the double bass section of the Washington National Opera.
"The musician friends I made growing up in Winston-Salem built my passion for music," he says. "Those are still some of my closest relationships."
These relationships were a key part of Gray's recent success in the senior division of the 2021 Sphinx Competition. The competition is held annually by the Sphinx Organization, a nonprofit dedicated to developing young Black and Latino classical musicians.
Gray placed second in his division and won the Audience Choice award, plus $24,000 in prize money.
As the son of a Moravian pastor and grandson of Moravian missionaries, Gray grew up in the musical tradition of the church. His family is musical, and he himself took up the double bass when he was a fourth-grader in Miami.
When he moved to Winston-Salem in seventh grade, he got involved in the Winston-Salem Youth Orchestra, founded under the auspices of the UNC School of the Arts. His connections there led him to attend the UNCSA for high school.
His school experience — studying first with Lynn Peters, one of the youth orchestra's founders, and then Paul Sharpe — was a turning point for Gray.
"One of the best things about going to high school there is that you get to play with college students," he says. "That causes you to have a big shift in your standards."
This also showed him that his long-held dream of being a professional musician was within reach.
He attended Boston University, where important relationships again fueled his development as a musician. His teacher was Edwin Barker, principal bassist with the Boston Symphony Orchestra.
"Especially as undergrad, the relationship you can build with your teacher is important," he says. "The studio around you also matters. Most of your time is spent with them, playing together and critiquing one another. I really clicked with the other double bass players."
He also met his wife, Alicia, an oboe player, while at BU.
In the fall of 2017, Gray joined the Washington National Opera at the Kennedy Center. There, pre-COVID, he played in the pit orchestra, a challenging and diverse job he loves and looks forward to getting back to when live performances resume.
"It's the only orchestra job in the country where you play opera, ballet and musicals, lots of different genres," he says. "I've clicked really well being in the pit and accompanying the performers on stage."
Connections in the musical world came full circle as Gray prepared for the Sphinx Competition.
Gray, whose mother is Honduran, had applied twice before for the competition but wasn't chosen. Because it's for musicians ages 18 to 30, and he's 29, he knew this was his last opportunity.
He began preparing in the spring of 2020.
When the pandemic cut short the National Opera's season, he and his wife gave up their D.C. apartment and spent much of the fall and winter in Winston-Salem.
Gray did a residency at the School of the Arts, teaching and giving a recital.
"It meant so much for me to be able to give back to the school," he says.
In turn, the school offered up its concert hall and technical help with recording his semifinal and final rounds for the competition. Polina Khatsko, collaborative pianist at the school, accompanied him.
And that extra touch of UNCSA magic, he believes, really
Gray is deeply grateful for all the people who have touched his life and propelled him forward as a musician and individual.
Now, as a Sphinx Competition alum, he has a new community to work with and give back to, and this brings him great joy.