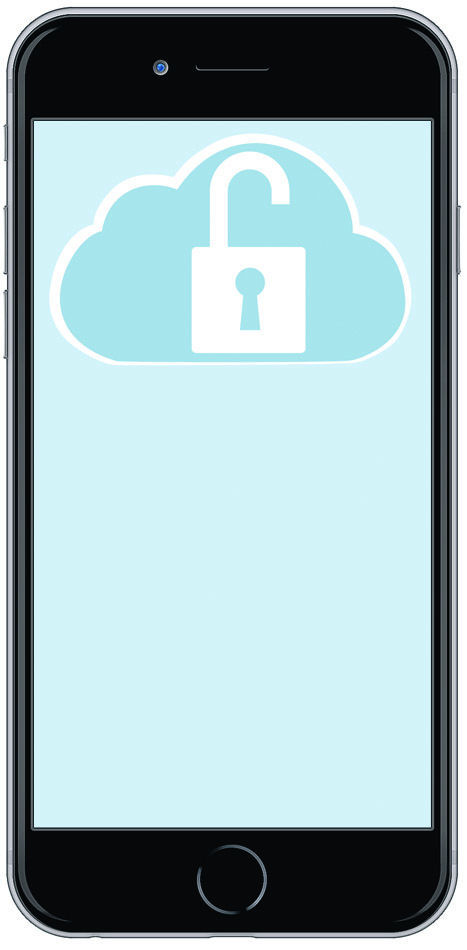 GREENSBORO — A recent case in N.C. Business Court serves as a cautionary tale to anyone who uses a company-owned smartphone:
Delete personal information from the phone when you leave the company.
Links, too — to your personal phone, your email accounts, the cloud.
Better still, don't sync your personal and work accounts to begin with, one technology expert says, or else you might wind up in court, as has a former employee of an industrial services company in Winston-Salem.
Evo Corp. is suing former industrial services manager Douglas Poling for allegedly breaching his confidentiality and noncompete agreements.
The company claims in court documents that Poling immediately entered negotiations to work for a competitor and actively sought to hurt Evo by luring customers to his new company.
How did Evo find out? Poling's private texts, made available for executives because Poling synced — and never unsynced — his personal smartphone to his work-issued phone and his cloud account.
"A lot of people are naive when it comes to technology," said Kevin Lee, the department chairman of the information technologies department at Guilford Technical Community College.
"Sometimes, common sense is more useful than understanding the technical issues," he said.
Here's the backstory that leads to the cautionary part of the tale:
Evo fired Poling on March 27 and asked him to return his company-issued iPhone.
Poling did but without disabling the link between his iPhone and his account in the cloud, a Web-based storage system for data.
Because Poling synced the data, his personal texts flashed on the screen of his old iPhone even after he turned it in.
For example, Evo officials saw text messages between Poling and former administrative assistant Amanda Tyson, who was still working for Evo, that they exchanged the day he was fired:
Poling: I need something.
Poling: Small brown and black business card holder on my desk, has all my contacts in it. Can you get it out?
Tyson: Give me a second and I'll grab it.
She sends Poling a picture.
Tyson: This? I got it (smiley face emoticon).
Later in the conversation, Poling writes: "Well they're getting ready to get (expletive), cause I'm coming straight to them."
He also asks Tyson for the rate sheet for Capital Power in Roxboro and Southport, Evo's biggest industrial services client.
Tyson: I'll have to copy one. And wouldn't the rate template with all the jobs and overtime rates and equipment rates give you everything you need or do you want a copy of the SA?
Poling: Rate template will do.
Tyson: I'll get both. Thorough (smiley face emoticon). And for Southport, too.
Poling has filed his own suit against Evo, claiming the company's interception of his personal texts violates state privacy and federal wiretapping laws.
Court records show Tyson intended to give Poling the information but resigned from Evo before she could do so.
Her attorney didn't return a phone call Monday, nor did an attorney for Evo. Poling's attorney, Brent Powell, declined to comment on the case.
Lessons to learn
People issued phones by their employers can prevent such problems from happening, Lee said.
Perform a "Factory Reset": Restore your company-issued smartphone to its factory settings on the day you return it. This erases all your information and restores the phone to its original blank slate, Lee said.
Disable work-issued cloud account: You also should make sure your cloud service, such as iCloud, is disabled on your company-issued phone. The company may have to do this if it was paying for the cloud service, according to Lee.
In his lawsuit, Poling says he asked Evo officials to disable his iCloud account three days after he was fired. Poling says he "had no idea" the company was still reading his text messages.
Use the cloud judiciously: As you set up your cloud account at the office, Lee said, ask yourself this: Do I need to back up my personal text messages? My emails?
"Select only appropriate things for work," he said.
Don't sync: The easiest way to prevent something like this from happening, Lee said, is by not mixing your work and personal accounts.
Yes, it makes life easier, he said. But it might not be worth the grief.
"I would absolutely keep them separate at all costs," he said. "Our society often sacrifices security for convenience."
Contact Margaret Moffett at (336) 373-7031, and follow @MargaretMoffett on Twitter.
Be the first to know
Get local news delivered to your inbox!